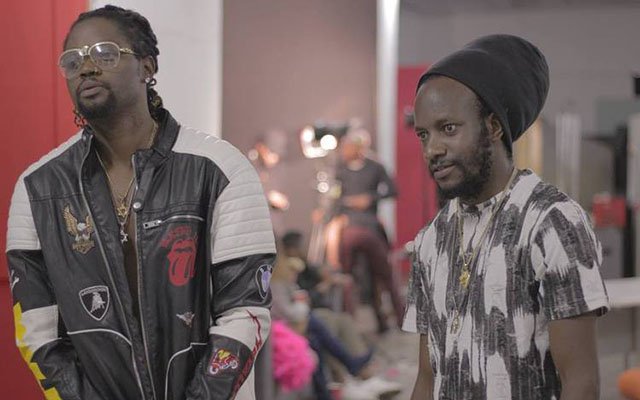 But many believe the Harare-bred artiste's recent collaboration with Winky D, Rugare, which is doing well on most local charts, will finally change his fortunes in Zimbabwe.
Daily News on Sunday's Dakarai Mashava recently spoke to Buffalo Souljah on his efforts to popularise his brand in Zimbabwe and on his music career in general.
Below are excerpts of the interview:
Q: Despite winning several Channel O Awards, your recognition in Zimbabwe remains muted. Do you think your collaboration with Winky D, Rugare, which is currently doing very well, will make you more popular in your land of birth?
A: Any work I put out is for the fans. It is up to them to make me more popular; Winky D and I just thank God that we were fortunate to strike such a hit which has won the overwhelming support of fans around the world not just back home.
Q: How is Rugare faring in South Africa and elsewhere?
A: Very well. I see that the rest of the world is starting to appreciate our type of music and acknowledging our native tongue more and more despite not really knowing what we saying in our songs. It's time we also get acknowledgement on the world map I feel.
Q: When did you venture into music? Did you start in Zimbabwe or South Africa?
A: I started music way back at the tender age if eight in Zimbabwe and the passion for it was what led me to leave my job in Zimbabwe in 1999 to head for South Africa on a chicken bus to come and pursue it full time. Even though I had to jump many hurdles to break into the music industry, I preserved.
Q: Who were your role models growing up?
A: Bob Marley, Michael Jackson, Shabba Ranks, Beenieman, BIG and Tupac.
Q: By the way where did you grow up in Zimbabwe?
A: In Mufakose, Harare
Q: It is never easy to make it in a foreign country but how did you do it in South Africa? How did it start? Who helped you make a breakthrough in South Africa?
A: I used to send demos to record labels in South Africa when I was still working in Zimbabwe and then I just decided to leave and join my sister in South Africa. I started pushing my works in Yeoville and Hillbrow where I started off with a rap  group called the Street Disciples .I thank Africa's No1 DJ Waxxy who saw the talent I have in me and put me onto the level he could. He helped me climb the ladder of the music industry.
Q: How many albums have you recorded to date?
A: The albums are Indlovu Yangena (2006); The Movement (2009) which includes the hits Zandhla Phezulu, Judgement, Fall My Empire and Too many of me; Force It Pon Dem (2010) which includes the Styra Inonyengesa; Da Chosen One (2013) which includes the hits Ziyawa, Soja Ruripo and Turn Up as well as Born Again (2017) which contains the hits Rugare, Unite, and Natural Ting featuring Nadia.I have also released the singles Ask Jolomi, My Lady and Vasikana Mungwarire.
Q: Which collaborations have you done? Of these, which do you regard as your best?
A: Born to be wild with Nyla of Brick and Lace, Basawine Remix with Jamaican dancehall artist Bugle, Basawine Remix with Cassper Nyovest, Reign with AKA, Boombastic with Beenie Man and Coco Na Chocolate with Dbanji, Belong with Nasty C and Rugare with Winky D. I have also collaborated with FallyIpupa, VusiNova, Femi Kuti, Yvonne Chaka Chaka Plus More. I also featured on the Young Gifted and African project With Hugh Masekela, Naeto C, Dales, lizha James and Lira. I think all collaborations I have done have stood out in their own special way.
Q: Apart from being a recording artist you are also a manager for artistes? Which artistes are you in charge of? Is true that you have a company that makes videos?
A: I have since turned over the reins of management to our UNA Music Group label Manager Kelcy Holcomb and Phat Beats (Queen Vee's Personal Manager) so I can focus solely on being a recording artist and yes the label does video production, events and public relations. I double up as a director (video production) as well.
Q: Any new project on the horizon?
A: Yes you just have to keep your ears to the ground for some exciting work coming soon and as you know my brand is a visual one so keep your eyes peeled too because we are always working on new material.
Q: How many awards have you won? Which are these?
A: 10 Awards So far and counting. These include:  Channel O, Sound City (Nigeria), Zimdancehall Award, Zimbabwe Music Award (International Achievement Award.)
Q: Is Buffalo Souljah a family man?
A: Buffalo Souljah is a musician married to music .I keep my personal life private but I am not married and no kids as yet.  Daily News