By Trust Khosa
HARARE – The empire that Alick Macheso took a long time to build is shaken to the core amid reports that a massive exodus of key band members looms. According to sources the alleged rebels secretly recorded an album due for release anytime soon.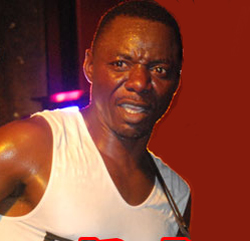 This development, according to insiders, was fuelled by a cocktail of grievances, chief among them poor remuneration. The alleged rebels reportedly engaged a key Orchestra Dendera Kings Khiama Boys instrumentalist on their debut album.
However, Orchestra Mberikwazvo spokesperson and Macheso's most trusted lieutenant William Tsandukwa professed ignorance over the impending mass exodus. But H-Metro moles insisted that a massive exodus looms and both Macheso and Tsandukwa are in fact in panic mode.
"The boy's (band members) are really unhappy with the treatment they got from Tsandukwa in particular," said the mole.
"Imagine, the band members claim that they are being paid $120 per week which translates to US$480 per month. To make matters worse this week they got a paltry US$50 instead of the US$120.
"I was with Obert (Gomba) this other day and he was really bitter. He said they were living in squalor while their boss is rolling in sleek cars. Jonas Kasamba (Chanter) and Donald Gogo (lead guitarist) are also leaving the group and I don't see them staying behind."
Unconfirmed reports suggest that Orchestra Mberikwazvo's weekly gross income hovers around US$15 000 accrued from their average three shows a week where they charge not less than US$5 000. The alleged rebels were said to be pushing for a pay rise against the background that the band's finances are pretty.
However, the alleged 'rebels' could not be reached at the time of going to print but another mole told us that Macheso was now in panic mode.
"He told us early this week that he was worried as he was about to lose the entire band save for the two band instrumentalists when he was deserted sometime last year.
"As it stands, there is nothing we can do to help him. He knows what to do in order to keep his band intact. I don't know what has unsettled the band members but Macheso knows well," said the mole.
Contacted for comments, Orchestra Mberikwazvo spokesperson Tsandukwa professed ignorance over the impending departure of key band members.
"I am hearing about this imminent departure of my guys from you. As for the issue of remuneration, why is it that each time they leave they come back?
"You must ask them this question rather than putting the blame on me. In other words, that issue is out of question. If they were getting peanuts, they would not have returned after deserting the group.
"For instance, Joe Kasamba was with Lubumbashi Stars and left the group to join us citing the same things. If he is fed up, there are plenty of musicians waiting for the chance," said Tsandukwa.
Tsandukwa said he was not after Macheso's money as widely believed in some quarters.
"I have heard people saying that I am the one benefiting from Macheso's earnings but that is totally wrong. I work for myself and I have always done that for years. In fact, chibhendi ichi chinotondipedzera nguva yangu.
"As we speak, I have 30 beasts at my farm and I was recently injured at my farm when I fell from a motor bike working for my family. I am also a stall holder here at Chikwanha (shopping centre) and I will remain here even if Macheso stops doing music because he found me here.
"I come here (Chikwanha shopping centre) every day in the morning with my wares that I sell here which is known by members of the community. Imimiwo sevatapi venhau hamufaniri kushandiswa nevanhu vemabhendi kana musingazivi chero hazvo muchiita basa renyu."
Despite the alleged imminent departure of band members, Tsandukwa said Orchestra Mberikwazvo will not die as long as Macheso is still alive.
"To our fans, they should know that Orchestra Mberikwazvo won't die anytime from now as long as long as Macheso is still around. As we speak right now, there are people there waiting to join us. We have had similar instances when band members deserted us and came back to us begging for another chance.
"It's not new to us having been in this predicament. We urge our fans to rally behind Macheso and show their loyalty," said Tsandukwa.
He added: "As you know, we have enemies as a band and that's why people are making these accusations. Muchibhendi umu makuhwa haaperi uye tinovaziva vanoshambadzira mashokoiwayo. I don't have much to say."
This is not the first time that Alick Macheso has been deserted in his 15 years career as a solo artist after leaving Khiama Boys. At the turn of the century, he was deserted by key band members Thomson Chauke, Rodgers Fatiya and Samuel Mugege but still soldiered on.
A few years back, Donald Gogo left the group hoping to assemble his own outfit but it later folded and he rejoined Macheso.
Fiery rhythm guitarist Innocent Mijuntu also left the group but unconfirmed reports say he is willing to rejoin the group. Not to be outdone is Zacharia Zakaria who recently left the group and assembled his own group. H Metro