Former Minister Chasi congratulates Winky D says "I'm just so happy"
Despite his party, Zanu-PF having decided to sideline and attack Winky D for highlighting, through his music, the socio-economic struggles the people of Zimbabwe are facing, former Energy Minister and senior ruling party supporter Fortune Chasi is willing to meet and congratulate the award winning musician.
Winky D, real name Wallace Chirimuko, faced backslash from Zanu-PF supporters soon after the release of his latest album Eureka Eureka which was launched on New Year's eve.
His music was labeled political because it condemned corruption and highlighted the struggles the ordinary people are facing.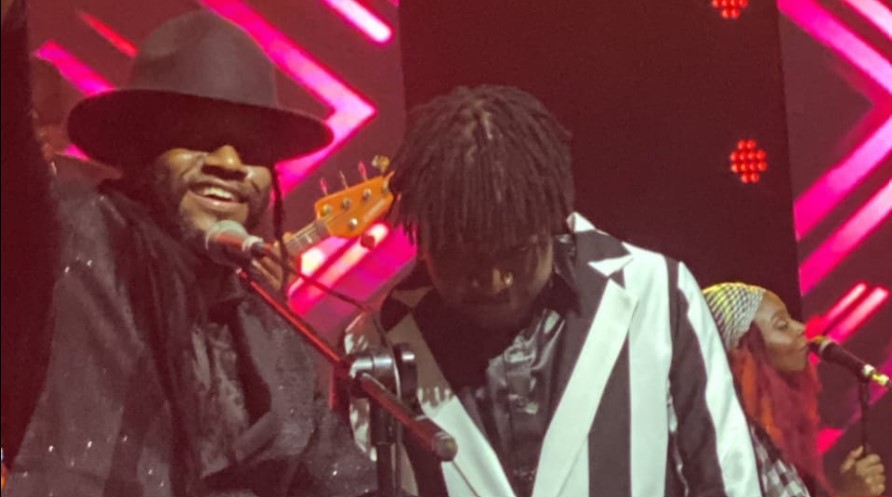 The songs, especially 'Ibotso and Dzemabwe' have been viewed by some as depicting the country as a long-decayed society characterised by corruption, maladministration and economic mismanagement by Zanu-PF.
His music was banned on national radios and television, snubbed from local awards and his shows violently disrupted by riot police.
The Zim Dancehall musician, however, continues to be recognised abroad. Last week, the 40th International Reggae and World Music Awards crowned him Best African Dancehall Entertainer for the second time in a row.
Posting on his Twitter handle, Chasi pleaded for just "two minutes" time to meet up with Winky D in order to congratulate him.
"Nhai pane anga ndi svitsewo kuna Winky D? Ndiri kuda kunoti makorokoto. Two minutes chete. Hapana chimwe Chandiri kuda. Never set my eyes on the guy at all. I'm just so happy," he said.
In March, riot police some in plain clothes, surrounded Winky D before dragging him offstage just after 10PM in Chitungwiza moments after he performed his politically-charged song, Ibotso.
After the release of Eureka Eureka, Economic Empowerment Group (EEG), a Zanu-PF pressure group financed by controversial businessman Mike Chimombe demanded that Winky D's music be banned in the country for allegedly criticising the government and promoting hatred.
In January, Chasi who is also a Zanu-PF politburo member rebuked his party for attacking Winky D.
"Ndiri Ku taura nyaya ya Winky D. Why kuda kumu udza zveku imba? Muimbi ha udzike futi ha udzirwe. Song is like a poem. You interpret it the way you like. (I'm talking about the Winky D issue. Why do you want to tell him what to sing. Song is like a poem. You interpret it the way you like)," he said.