PICTURES: Mudiwa Hood hailed for helping destitute musician Paradzai Mesi
Flamboyant musician cum businessman Mudiwa Hood has been praised for assisting the leader of celebrated Njerama Boys band Paradzai Mesi who has hit hard times.
Mesi recently got caught up in an embarrassing alleged grocery theft incident in Mashonaland Central before being paraded all over social media.
Over the weekend, the poor musician received transformative help from Mudiwa Hood who gave the Sungura artist designer clothes from his luxurious boutique and later took him for grocery shopping.
Mudiwa Hood posted the experience on his social media handles saying:
"If I say I will do this, I will do it… Ladies and Gentlemen I invited Mr Paradzai Mesi and his wife, his children's fees will be paid for too…
"Prayed for them, lectured him on a few strategies he now needs to follow, took him shopping in MH Boutique and lastly we went to Spar and bought everything he needed for the enough time he will need food groceries, till he is back on his feet.
"I have not engaged anyone else to help me help NO, this is where I draw my blessings… God sees beyond these pictures I have shared and he continues to bless me and generations after me…it is a seed.
"Be inspired, if you can't help someone, at least pray for them.
"Zimbabwe, I thank you for giving this man another chance, he will not let you down," he said.
Award winning Journalist Hopewell Chin'ono hailed the rapper for being generous with Mesi who had suffered embarrassment on social media streets.
"There are many things that I disagree with Mudiwa Hood but this is not one of them.
"He helped a man who was humiliated on camera, what is wrong with retaining his dignity on camera on the same platforms which exposed the man in chains.
"Mudiwa is running a business, he helped a fellow artist, this help will also make others want to buy his products," Chin'ono said.
He further urged big companies to do the same.
"Big companies do it, why not Mudiwa?
"My only issue with Mudiwa is that he supports a regime that has brought this economic humiliation to millions of Zimbabweans.
"Helping this man is noble, but we can't live from handouts, what happens to those who were not filmed?
"So let us look at the broader picture, the issue of Mudiwa assisting this man and posting the pictures is a narrow issue, the real issue is why we got here where a musician ends up stealing to survive."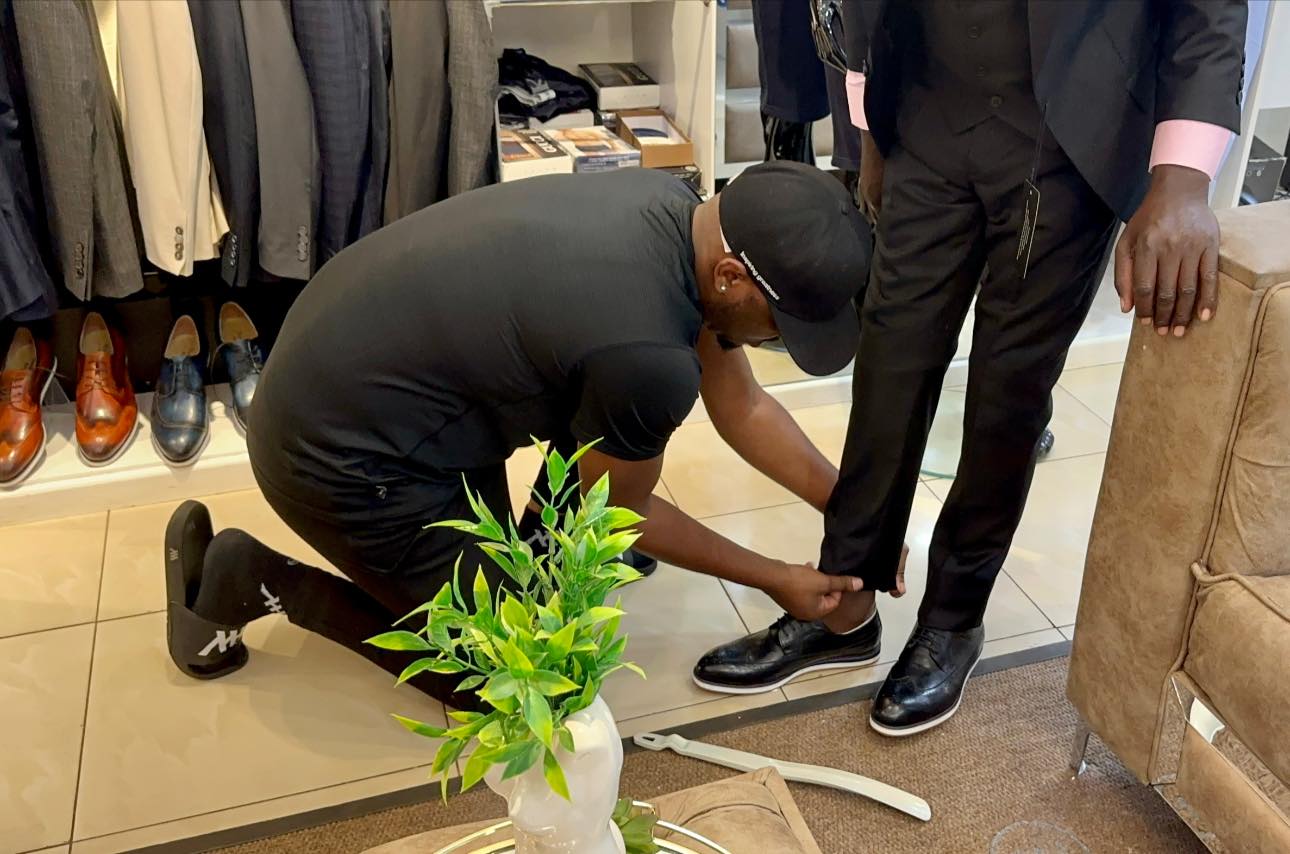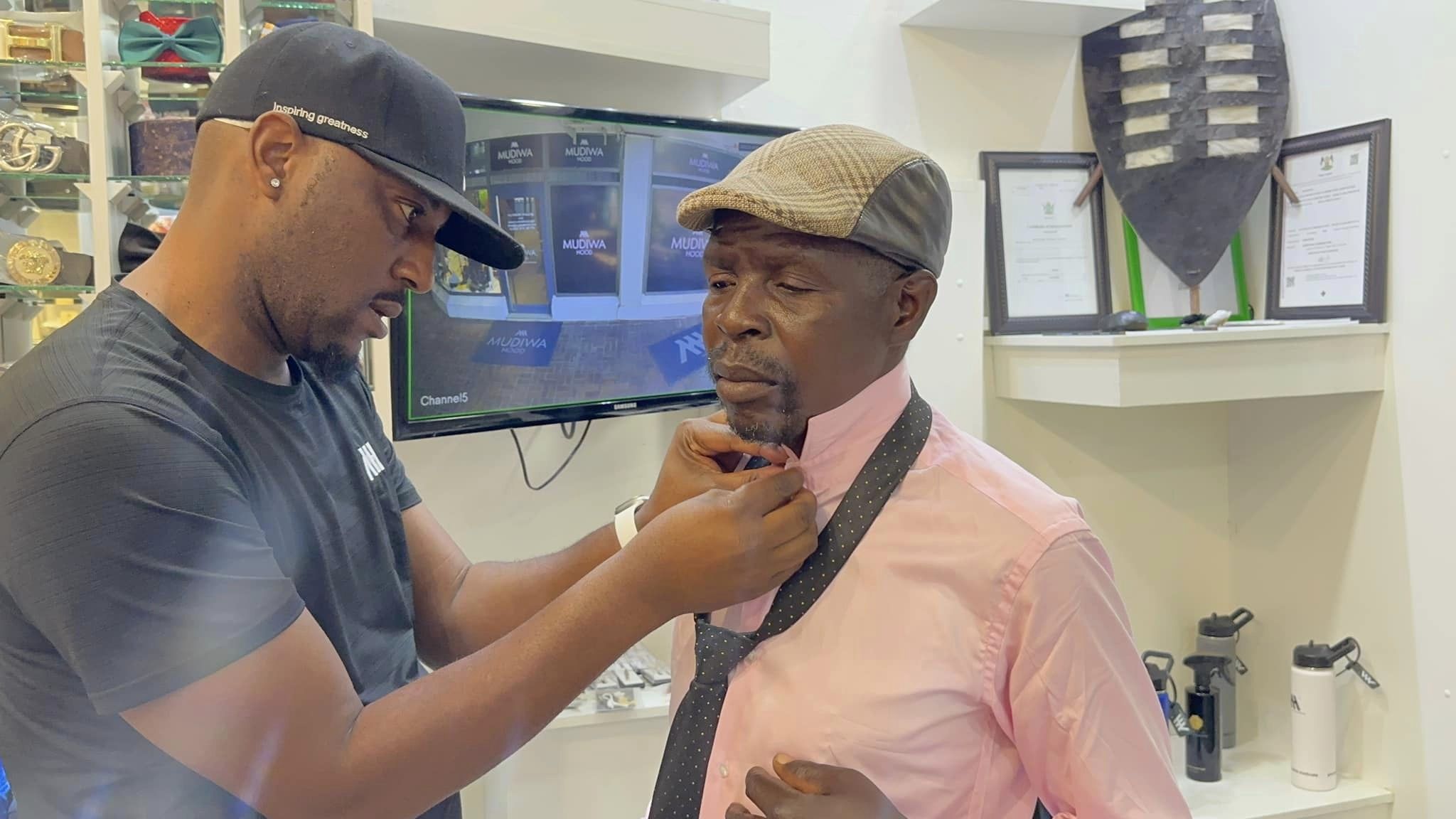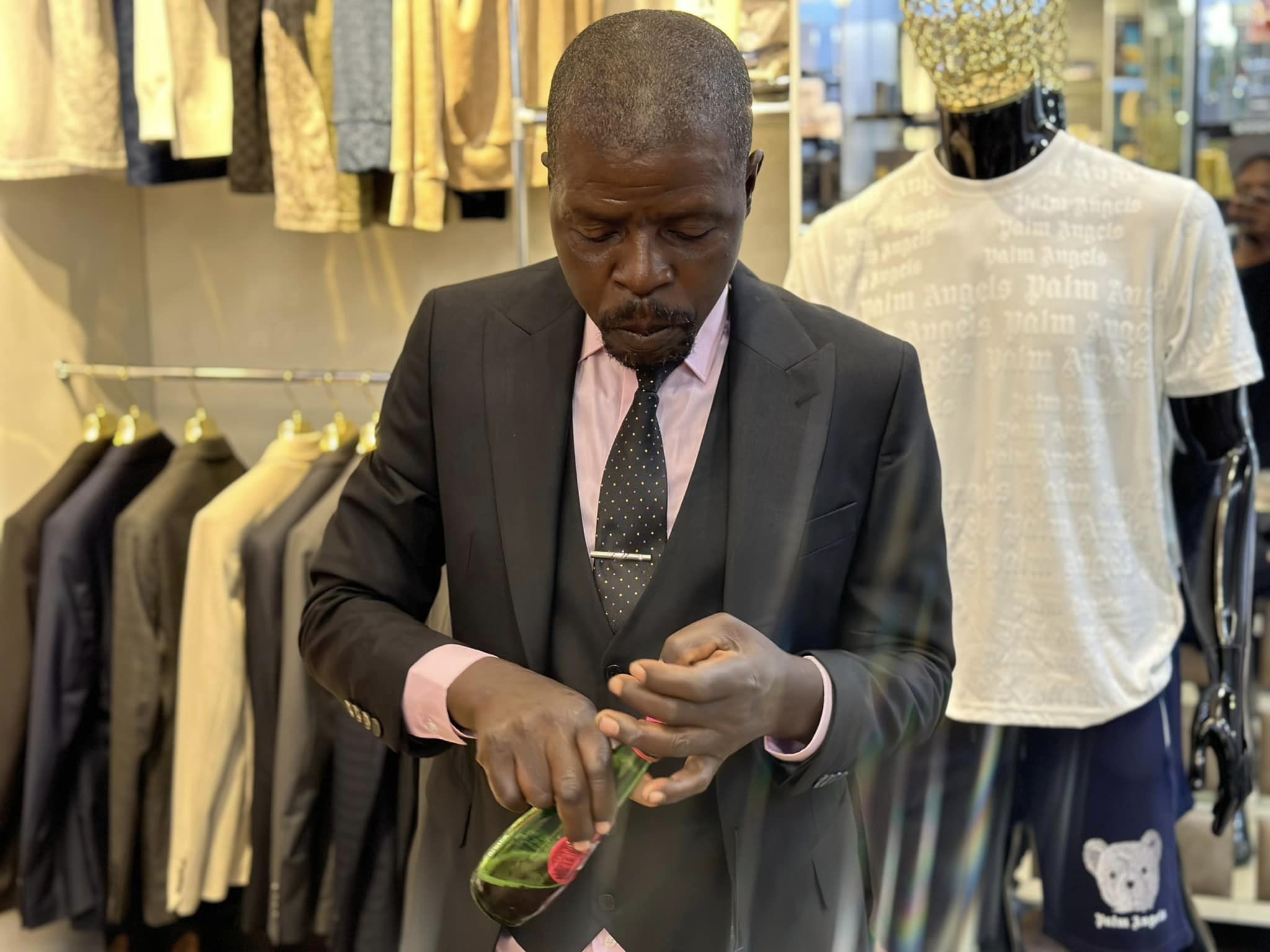 Popular politician Godfrey Tsenengamu thanked Mudiwa Hood.
"Thank you so much Mudiwa Hood. May the good Lord bless you and grant you the wishes of your heart," he said.
Popular online pressure group Pachedu blamed Zanu-PF for the difficulties being faced by artists.
The arts industry is dead because of Zanu-PF. Artists are not getting royalties from the defunct ZBC and music piracy is rampant due to the poor economy.
What Mudiwa did to Paradzai Mesi is a good gesture. Let's focus on the root problem, Zanu-PF."
Shadaya Knight, however, accused Mudiwa Hood of further humiliating Mesi.
"This isn't help, this is humiliation, you can see it in that old man's eyes, no man would ever want to see himself paraded in front of all, being at the mercy of another man. It's cringe, if this had any genuineness in it, the pics weren't necessary. Poverty is bad!!!"