By Mtandazo Dube
On July 29, a day before the harmonised elections are held, Club Sankayi hosts Swedish outfit, Infinity Sound, which will play alongside Zimbabwe's own international sound, Judgement Yard.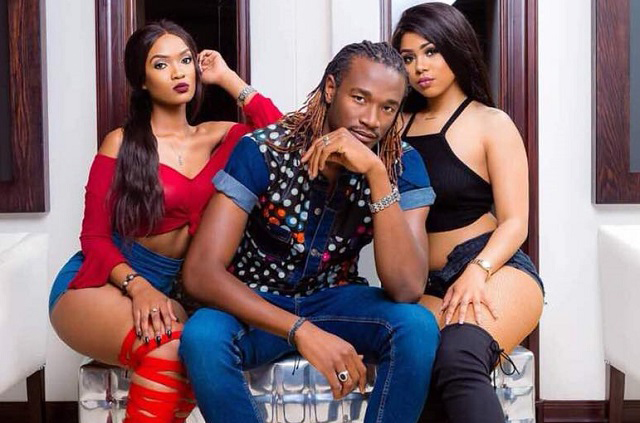 But prior to that, high-riding musical performer, Jah Prayzah, visits the venue to launch "Ronika", a new single, as he tests the market for his next project due end of this year.
The launch marks the birth of Trace Africa Nights at Club Sankayi, a new upmarket nightlife establishment, which has taken Harare by storm. Club Sankayi opens Thursday to Sunday starting at 9pm. Dubbed ladies night, Thursdays see bottle prices falling by 25 percent and customers getting in for free.
These Thursdays are about to get even hotter, as preliminaries for Miss Sankayi are set to run every fifth days of the week until end of August. The finals for the pageant where over 400 models have entered — are set for September where the winner will walk away with a Mercedes Benz C200 while the first and second runner ups will get cash prizes.
On Fridays, DJ Iroq and DJ Ben host the Afro-centric nights where they play music from all over Africa and any music with an African influence. Saturdays, dubbed Sankayi Nights, unite Selecta Base, Rax the DJ and Rawse for a unique nightlife experience named after the club itself.
Said Simbarashe Maphosa aka Godfatha Templeman: "On Fridays we host regional DJs and artistes. So, soon you will be seeing DJs and artistes from Zambia, South Africa, Botswana etcetera coming to Club Sankayi for these nights.
"Our own local superstars like ExQ, Ammara Brown and Takura among others, also belong here. We have reserved Saturdays for international acts. People will soon be seeing artistes from as far afield as the United States of America and Europe coming to be at Club Sankayi for this particular night. It's revolutionary — watch the space."
The biggest of them all is the Mad Sunday aka Kuma Rasta, where reggae-dancehall is the staple food from 9pm till midnight only to be interrupted by a Zim dancehall act for 30 to 45 minutes before normal business resumes. The name in charge of entertainment at Club Sankayi, Godfatha Templeman, is a veteran entertainer. He shot to fame hosting Miss Schools for six years.
Between 1999 and 2001 he was the entertainment and marketing manager at Archipelago now Akiz, worked in the same role at Club Tropicana from 2001 to 2007, Synergy in 2008 and KFC Balcony 2009 and 2010.
He has been part of many international shows as a DJ and entertainment consultant, and helped the likes of Winky D, Guspy Warrior, Ricky Fire, King Labash, Badman, Tifta K, Major E and Booker T in their formative years. Templeman is a producer-presenter on leading radio station, Star FM since 2012. Sunday Mail.