By Bridget Mananavire
Chidzoka hit-maker Rockford "Roki" Josphat, who has been out of groove for what seems to be a decade, has rebranded, promising to be mature and responsible.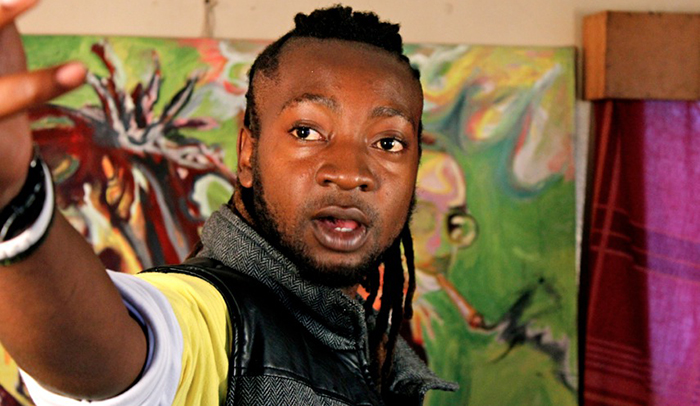 The talented musician and choreographer has been mired in several controversies, including fathering babies with at least five different women, domestic violence and substance abuse.
On microbloging site Twitter, the singer has dubbed it "Return of the King" with a handle @RokiZW, and there he is posting past videos, reminiscing on the past of his career and posting sneak pips into new offerings.
"My goal in 2018 is to be a better person, a more responsible father. Thank you guys for not giving up on me. This year, I'm doing it for everyone who never stopped believing in me," he wrote on Twitter.
"F*** what you know about my past . . . I grew up."
"I pray for a Zimbabwe that will allow my music to take care of my kids after I'm long gone. Good night," he wrote in another post where he was savaged by one of his 11 500 followers.
"It has to be some pretty good music; u got a boat load of kids," the twitter user replied to Roki's tweet.
Some years back, the artiste was reported to have sired six children with five different women. The list has, however, not been updated.
Roki has two children with fellow musician Pauline Gundidza and one with one of his dancers, Melody Musekiwa.
In 2012, the two were thrown out of their lodgings in Waterfalls after Roki failed to pay rent for them. The singer had made them stay together as a cost-reducing measure.
The two were staying at Number 702 Parkway, Waterfalls where they accumulated a $628 debt.
The "new" Roki also took time to praise his ex, Pauline, sharing a video of their song together.
"Today, I would like to thank the mother of my two beautiful daughters @Pauline_MaiSkye for being an amazing woman, mother and artiste. May the Lord almighty forever bless you," Roki said.
However, in another controversy, Roki allegedly ran away after he had apparently assaulted his reported girlfriend Nyasha Valerie.
In a matter that was reported at Borrowdale Police Station, the fight caused Valerie to miscarry. DailyNews