By Cardnus Chijongwe
Angeline Musasiwa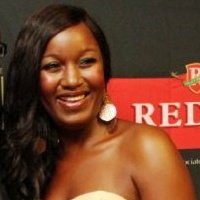 It turns out Miss Zimbabwe 1994, Angeline Musasiwa, could have set the bar too high for the girls who competed for the crown in subsequent years. Having done well in the 1994 Miss World pageant, finishing in the top four, she set a high standard.
No one from Zimbabwe has gone that far in the Miss World pageant. Now she is married and well established in Lagos, Nigeria, where she stays with her husband, Joseph Hunda.
Brita Masalethulini
Brita Masalethulini, Miss Zimbabwe 1999, was crowned queen of the continent when she won Miss Malaika in 2001. Although she did not do very well on the Miss World stage, she landed in the top 12.
But being crowned Miss Malaika was a huge achievement that no one else from Zimbabwe managed to achieve during the glory days of Miss Malaika. After that, she did some charity work and then just vanished.
Vanessa Sibanda
Crowned Miss Zimbabwe in 2009. Her attempts to follow in Angeline Musasiwa's footsteps or even better that performance were seen when she made it to the Top 12 in the Miss Beach Beauty pageant at Miss World.
Not only that, she was in the Top 20 in the talent show at Miss World. Her career did not come to a grinding halt after all this: she got a contract with South Africa's G3 Modelling agency. In the 2011 Top Model of the World competition in Germany, she managed to make it to the Top 3.
Malaika Mushandu
The lanky model Malaika Mushandu, who was crowned Miss Zimbabwe 2011, finished ninth at the Miss World pageant. She also flew the Zimbabwean flag high in March this year when she was also in the Top Model of the World pageant in Germany, where she was the first runner-up.
While other holders of the Miss Zimbabwe crown have managed to achieve a lot, others dodged the limelight and disappeared into thin air after showing their faces here and there in charity activities. Here are some of the finalists since Independence:
Shirley Nyanyiwa (1981) was the first black to win the Miss Zimbabwe pageant after independence.
Karen Stally — 1993
Angeline Musasiwa — 1994
Dione Best — 1995
Annette Kambarami — 1996
Nomsa Ndiweni — 1997
Lorraine Magwenzi — 1998
Brita Masalethulini — 1999
Victoria Moyo — 2000
Nokhuthula Mpuli — 2001
Linda van Beek — 2002
Phoebe Monjane — 2003
Oslie Muringai — 2004
Nomusa Ndiweni — 2006
Caroline Marufu — 2007
Vanessa Sibanda — 2009
Malaika Mushandu — 2010
Bongani Dhlakama — 2011