By Dakarai Mashava
Rising music star Ammara Brown, who launched her debut album titled Ammartia says she is not into music to compete with fellow artistes but to fulfil a personal dream.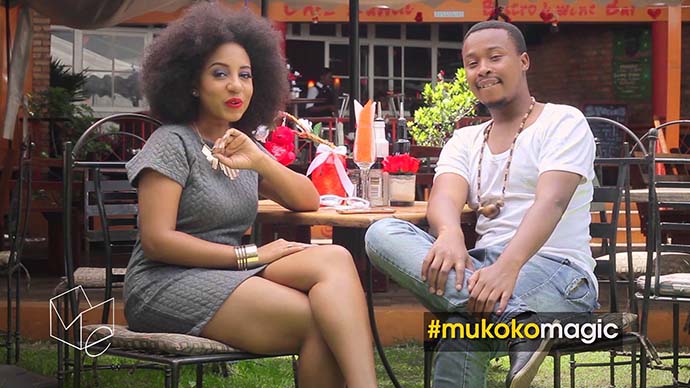 Some critics believe Ammara's Ammartia and Mai Charamba's Voice of Miriam will hold their own in this festive season in the male-dominated local music industry.
But in an interview with the Daily News Ammara insisted she has no intention to play the "battle of the sexes."
"I don't make music to compete with men or women. I have my own lane and only aim to be a better version of myself every year," said Ammara.
She added that she has confidence in her debut 14-track album which features South African Jazz legend Hugh "Bra Hugh" Masekela on two tracks.
"I have made a body of work that resonates within myself, and, I believe, with my Ammartians. .. It is time to listen to and support good Zimbabwean music," the Akiliz hit-maker said, adding that the album is a result of many years of hard work.
"The album is a five-year labour of love culminating in a strong Afro-Pop explosion of sound taking the listener on a beautiful, heartfelt and interwoven journey.
"Unexpected fusions of Afrobeats, sungura, traditional and mbira influences blend seamlessly with house, dancehall, RnB and country to create a wholly unique Afropolitan sound."
On the highly-anticipated album, Bra Hugh, who is currently battling with cancer, featured on the songs Tawina and Next Lifetime.
Other collaborations to look forward to on the project are Sey No featuring Military Touch Movement's Nutty O, Mukoko on which she collaborated with Tytan and Wachu Want featuring her sister Chengeto.
To capture various musical styles, Ammara roped in several top local producers who included her ex-boyfriend Roki. The Chidzoka hit-maker produced the song Crystal Blue Moon along with DJ Tamuka as well as Khameels Kick with Chiweddar.
Other producers who contributed to the album include Simba Tagz who produced the songs Da Nile, Ammartia Intro and Ammartia Outro; Simba Moyo who did the tracks Ode to Mama and Next Lifetime and Chiweddar who produced the remix of the old hit Havarare and Sey No. Chiweddar also co-produced Glow in the Dark with Ammara.
Ammara also worked with South Africa-based Zimbabwean producer Mr Kamera on the song Tawina which featured jazz legend Masekela.
The highly-rated Mr Kamera has previously worked with continental heavyweights such as Nigerians Ice Prince, Yemi Alade and Endia, South African stars DJ Maphorisa, Ma-E and L-Tido, Malawian music star Gemini Major and Zimbabwean star Bryan K. Daily News