Real name: Theresa Shangazhike
Stage name: SHANKY
Age: 21
Hometown: Harare
Based in: London
SHANKY is already making waves on the Urban scene. You may have seen her already or heard her voice in recent times. Her music is currently being played on online radio stations all over the UK and Africa.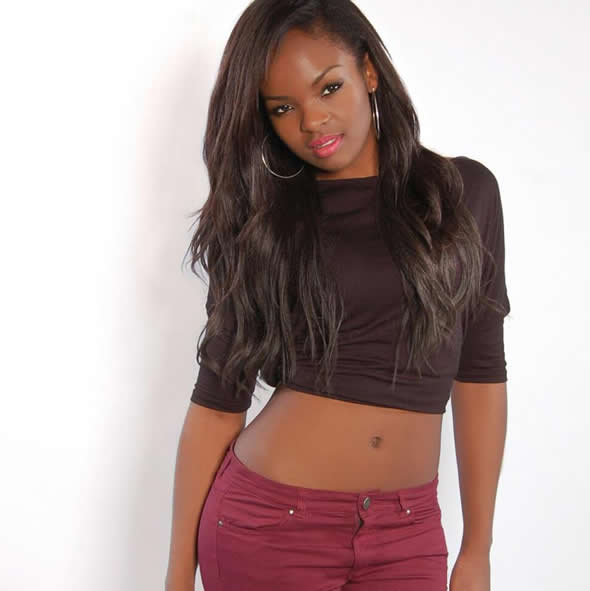 She has also featured in music videos for established acts such as Stunner, Roby Gee (Sele mama sele) and Decibel ft Bkay and Kazz (Dancehall Style).
She started singing at the tender age of 5 in a children's choir at the Sacred Heart Cathedral in Harare. At the time she joined because her sister was in the choir too and had to follow as siblings do at that age.
After a mini audition with the vocal coach and with little encouragement, SHANKY found her voice and the passion for music was ignited within. From then on she would sing at school or at home with her uncles who were also very musical.
She became accustomed to being on stage through church and school choir competitions where she sometimes took the solos.
After getting requests to sing at weddings, funerals and charity events, one of SHANKY's close family friends suggested she take up writing as she was already good at performing covers. This was the turning point as she put paper to pen and came up with the brilliant Down Tonight, featuring Triggadon.
This urban sound was followed by current hit track Swederera featuring Roby Gee, which went down well with the audience at Zim Cup Clash where SHANKY had her debut performance in 2012.
After being on the urban scene for less than a year, SHANKY has already managed to scoop up an award for Female Artist of the Year at this year's ZIMAAwards. This award was chosen by the public, meaning that already, SHANKY has managed to establish a fan base for herself here in the UK.
To describe the sound, one would have to say her music cuts across RnB and dancehall. In other words she is, vibrant, fresh and current. The urban scene has been awaiting a female vocalist with the clear pleasant tones of SHANKY.
SHANKY will be performing at live shows in and around the UK this year. She will also be dropping more music videos and is set to release a debut album later this year. Updates will be available on her Facebook page (SHANKY) and through Twitter (@shankymusic).
She is already working on more collaborations and hopefully a ballad for her fans. Definitely one to watch.