By Staff Reporter
"There is no gold in Johannesburg. The grass is never greener in Egoli on the eastern-side of Limpopo River. There are more tears and blood to shed than laughter and bread. The glittering yellow soils that dot around Gauteng cities are shells of gold which were sucked by multi-national companies.
"Most Zimbabweans streaming into Johannesburg eager to strike gold instead come face to face with xenophobia, human rights abuses, crime, tribalism, racism, exploitation, prostitution and alcoholism. The gold glitter is eluding them.
"The majority of three million Zimbabweans residing in South Africa are in a catch 22 situation.
"They do not have the luxury of a reverse jive back home. Biting poverty, acute economic meltdown, rapid extinction of democratic space and the rising political temperatures in Harare are compelling the economically and politically exiled Zimbabweans to stay put in South Africa at whatever cost.
"Yes! At whatever cost."
"Pressure from family members to spoil them with Rands and grocery bags is forcibly keeping Zimbabweans in Jozi as they scavenge for cremation in the dangerous terrain of eGoli.
"The high volume of body bags being shipped to Zimbabwe on a daily basis for burial is undisputed proof of the magnitude of the ubiquitous danger in Mzansi."
The above is the preamble to a new book "No Gold in eGoli" by Sibanengi Dube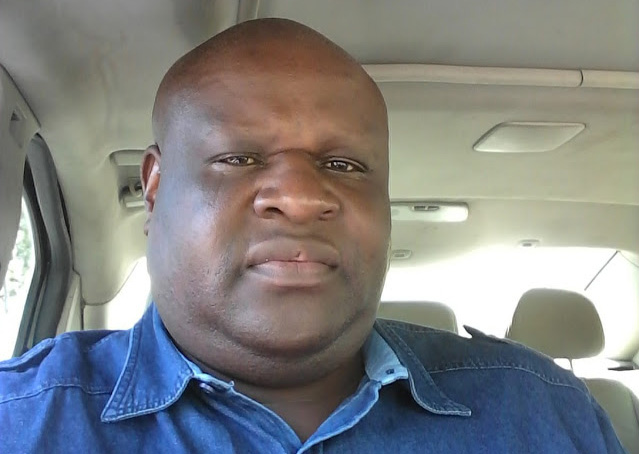 A new eBook revealing the scandalous and painful life styles of some Zimbabweans living in South Africa has made it to Amazon bookshelves. The riveting tale of how some Zimbabweans have to contend with colossal challenges in the streets of Mzansi paints a bleak picture of life in the Diaspora.
The narrative is completely different from zviri kufaya (financial prosperity) mantra associated with staying in eGoli. Those who anticipate eloping to Johannesburg must first read this book before they dare abandon the comfort of their homes.
Instead in his book, No Gold in eGoli, Sibanengi Dube, a Zimbabwe journalist based in Johannesburg, exposed how gold is eluding foreigners in eGoli (Johannesburg).
The book frankly outlines how some Zimbabweans go to extra miles to make ends meet in a very unsympathetic terrain that is marred with xenophobia, crime and prostitution.
The idea being to circumvent the abomination of going back home empty handed to families that desperately need immediate salvation from the hostile economic environment in Zimbabwe.
Dube created characters to dramatise true disgusting situations which Zimbabweans find themselves in as soon as they land in South Africa.
"This is a quasi-fiction kind of a book in the sense that some characters are fictitious but the story line is genuine. The action packed book tackles issues of family pressure and Zimbabweans' general burning desire to excel by any means necessary," said Dube who was interviewed in Johannesburg a few hours after his eBook was put on the Amazon market.
Dube added that his book only covered a section of Zimbabweans who were compelled by circumstances to earn their livelihood through hook and crook means.
The book's plot is built on traditional family systems and values that get shattered when a member finds himself trapped in unfamiliar and hostile environments endowed with guns and bullets.
"I have listened to tear-jerking tales of how some people go to Joburg in search of green pastures, only to return home after five years to find parents buried or wives remarried," said Dube who has extensive media experience in both South Africa and Zimbabwe.
Dube added that the sad situation in some cases is that they would either be in jails or lacking travel documents or without means to visit their families or ashamed of resettling to Zimbabwe empty-handed.
The book also examines conflicting norms and values between the two communities.
No Gold in eGoli is centred on a main character, Fortunate Mhoshiwa, who deserted his teaching job at Funye Second School in Mberengwa and fled to Johannesburg expecting instant gold, but instead he was immediately confronted with destitution, prostitution and crime.
When he eventually made it home after spending time in jail he found his mother buried and fiancé married. Apart from that it is a tale of emotions, human anguish and 'Devine deception.'
The book is a must read and available for $33.35
Visit Amazon website to order your copy