By Godknows Matarutse
Former Warriors coach Kalisto Pasuwa has been impressed by the quality of players that are taking part in the final Chelsea-Shield talent search trials at Belgravia Sports Club.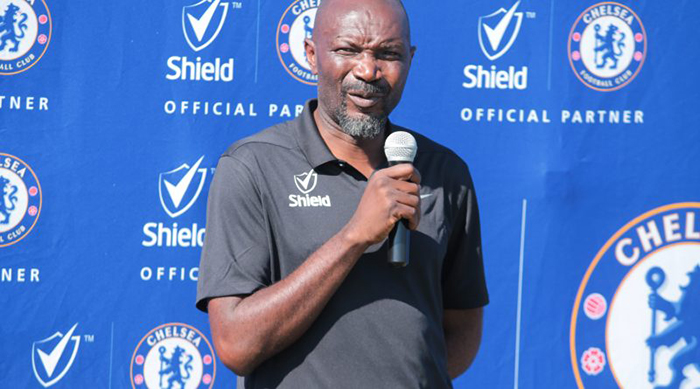 Pasuwa together with ex-Highlanders coach Cosmas Zulu, former Dynamos midfielder Naison Muchekela and former CAPS United forward Alois Bunjira were tasked with selecting a pool of 34 players from across the country to take part in the competition.
With the help of a trio of visiting Chelsea coaches, a single winner will be selected today to represent Zimbabwe when an Africa Select play against the Chelsea Legends at Cobham in England later this year.
The Chelsea development coaches — Laurence Griffin, Steve O'Reilly and Antony Myers — got down to serious business by taking the participants through their paces yesterday.
Speaking on the sidelines of the training session yesterday, Pasuwa said the technical team is also privileged to learn one or two things from these highly-qualified individuals from Stamford Bridge.
"It has been a great experience in terms of working with these boys, they are a marvel to watch and one would not think some of them are not playing professional football," Pasuwa said.
"I'm happy the Chelsea coaches are here and it's not only the players who are benefitting because for us as coaches as well, we are also benefitting. We are also learning about the modern trends in football from these coaches.
"They are giving us ideas of how football at international level is being played. I would like to thank the sponsors for making this possible." – DailyNews