By Staff Reporter
A man who two months ago claimed to have video evidence implicating Prophets Uebert Angel and Shepherd Bushiri in a sex scandal has now made a dramatic U-turn claiming he fabricated the video in a desperate attempt to get his outstanding salary from the woman at the centre of the story.
In a dramatic video filmed from the back of a car, Leroy Elliot claimed his life was in danger and that he had evidence that a South Africa based woman, Melody Dzingai, was allegedly having an affair with Prophet Bushiri and that the same woman acted as a pimp, finding women for Prophet Angel.
But in a new video, Elliot who worked as a driver for Melody, claimed he was owed outstanding salaries and produced the video hoping to get his money. He exonerates the Prophets insisting "I was having my own personal issues with Melody." The video sent to Nehanda Radio has Elliot saying;
"Hello everyone, my name is Leroy, I just want to clarify something that has been troubling me, its about 6 weeks now since this thing has been troubling me and eating me, so I just wanna come out and put things right and straight for me to be relieved as well.
"There is a video I did sometime ago, six weeks back, concerning Melody Dzingai, Prophet Bushiri, Prophet Uebert Angel, but I have decided to say the truth concerning that video. Everything that was on that video was fabricated, though I thought it won't be taken seriously.
"So I have decided to come out clear to clarify that all the messages that I have posted, the screenshots, the videos that I have promised that I will post, there are not real, there is nothing like screenshots for Melody Dzingai dating Prophet Bushiri or Melody Dzingai organising girls for Prophet Uebert Angel. Those things were fabricated. I was having my own personal issues with Melody.
"So I just did those things to sort out my own issues with Melody. I have managed to speak to Melody for me to get my salary which does not concern all the prophets, It was my own issue with Melody.
"I am sorry for the damage that has been caused by these, for I am asking for an apology for those that have been affected, I believe and I am still working out to meet Prophet Bushiri as he is still my father and Prophet Uebert Angel to ask personally for forgiveness from them and may the Lord forgive me.
"I am sorry to those people that were looking forward and having interest in those things that were fabricated. I find peace in my heart and I am very sorry for all members, my fellow church members for what I have done. This is what I can say and I find myself relieved by sending this," Elliot said.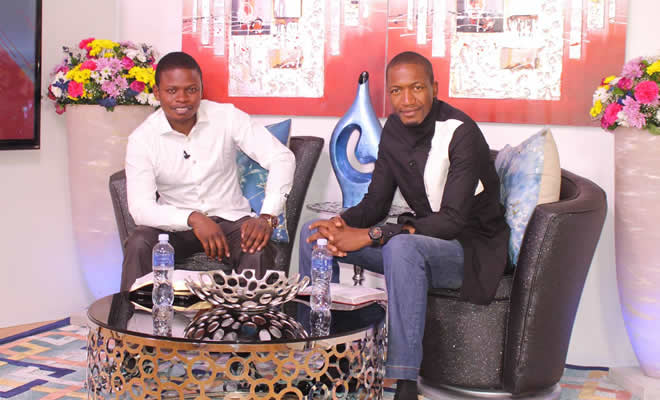 A statement issued by Rikki Doolan a spokesman for Prophet Uebert Angel's Spirit Embassy: Good News Church acknowledged and accepted the apology;
"Members, partners and friends the retraction and apology issued by Mr Leroy Elliot concerning accusations he made about our founder, Prophet Angel, our ministry and Prophet Shepherd Bushiri is noted and accepted by the Prophet.
"Indeed the messages and screenshots were all fabrications and it never bothered the Prophets because they budgeted for acrimony way before they answered the call of God upon their lives, so the lies are not the reason behind this statement but the keeping of Christian peace is the reason.
"In light of that, our founder urges Mr Elliott to do as he says i.e set up an appointment with the Prophet's spiritual son Prophet Shepherd Bushiri so he can be prayed over and be released from this burden that he has carried for over 6 weeks.
"The prophet would also, at the same time encourage Spirit Embassy members around the world to extend the grace of forgiveness to this young man, even as Christ has forgiven us as a people of all our past, present and future sins.
"He also urges all meaning Christians to pray for the young man whose future is still ahead of him regardless of his mistakes that he himself accepts has made and others like him and walk with them in Christian love praying also that God will restore him/ them back to a vital and vibrant relationship with the Lord.
"A word for the future: "Always guard your hearts from words that do not edify you spiritually remembering that the bible says in Proverbs 18:3 "only a fool decides a matter after hearing one voice. God bless everyone," Doolan said in the statement. Nehanda Radio
Leroy Elliot admits fabricating video