By Chipo Dendere
A couple of weeks ago I posted a picture that has been going viral online. The person portrayed in the picture wrote to me and asked me to take it down in part because it was also of their late family member. I took it down and shared of my own loss. Eight years ago we lost my sister who had just turned 21. She was the most beautiful person I have ever known. She had the smile that lit up the room. She was only 6 months younger than me but grew up thinking of me as her invincible big sister.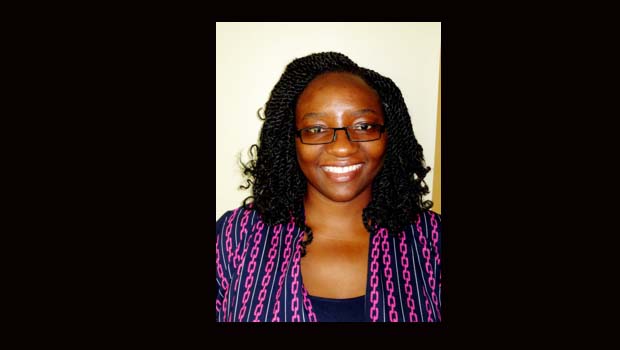 We miss her. I miss her everyday. I missed her when I received my PhD and when I got married. Sometimes I walk into a store and find size 0 jeans, I add them to the shopping cart. The shop assistant will often ask, "are you sure you want these?", of course not, I have not been a size 0 in a million years. They are for her.
The Zimbabwean story of the last 20 years is a story of deep pain and great loss. I have interviewed over 300 Zimbabweans for my work on democracy and elections. And yet, every interview revealed a story of great loss. As we look ahead to the election in 2018, I would like us to think of what is really at stake.
When my sister died I was unable to go home for her funeral. When my brother died two weeks later from accident related injuries I was also unable to go home. Unlike most Zimbabweans in the diaspora I have always had my papers. Like most Zimbabweans in the diaspora I was too poor to go home. We had used up all our money in failed attempts to provide health care for my brother and sister. At one point in 2008/2009 we were paying upwards of USD $500 a DAY for a nurse to do home visits to change my brother's bandages because the majority of state and private hospitals in Bulawayo had no medication.
The exodus of nurses and doctors in the early 2000s left our hospitals understaffed, the few that remained are under paid and fatigued and so we paid premium for basic health care. This is the story of hundreds of families across Zimbabwe paying the premium rate for basic and often poor quality services. The day my sister died we had just bought the requested drip, bandages and syringes. Brand new. Her untrained student doctors made a simple mistake that broke her spine and killed her instantly. Our money in the face of poor service provision could not save her.
An estimated 694 355 new voters will turn eighteen in 2018 and vote for the first time. These are the children born between 2000 & 2001. The truth is a third of those children will not vote because they died. Some died in utero because their mothers did not get the proper prenatal care, some died at birth because they were born out of the hospital, some will have died during operation murambastivana and others during the 2008 cholera crisis or road accidents.
A year after my sister died I went home to visit her grave. I had a small grant to begin my pre-dissertation on public opinions about elections. My uncle was very proud that we had been able to get my sister "room" in a new plot, right near the edge. He was certain that it would remain empty for a long while giving us easy access to visit. She was in a nice little spot, not too far off of the main road. That year in 2010, there were about 8 other graves around her. The sign made by our other uncle with her name in HUGE BLOCK LETTERS seemed a bit out of place and intimidating.
Each year it has become a little harder to find her, the signpost is a little more distant because there are more graves. In 2016 it took us ages to find her. When we did find her, she was surrounded by what felt like hundreds of tiny baby graves. I walked through each row,I read their names and their date of birth and date of death. I cried because the majority of the babies died before they turned one. The true measure of a country's goodness is in how well we treat our elderly and our children. Our country has failed our children.
I interviewed 150 women for my dissertation and at least 50 of them lost a child in the last 20 years. One young mother told me about the death of her five-year-old son. Her husband's mistress was walking him back from school. He was hit by an over speeding kombi driver and died. Instantly. The driver did not stop. Her U.K. residency papers were not yet in order so she did not go home to bury her boy.
There are countless stories of children who have been killed by hit and run kombi drivers who are often engaged in a chase with the police. There are rarely police inquiries into these accidents and more often than not no one is held accountable. Police reports pile up. Sometimes brown envelopes change hands and the story never sees the light of day. Some of the richest people in our country are those who own funeral homes. This should trouble us.
I interviewed a young man who recalled with great clarity and pain the day his father died. He received a phone call around 5pm Western Pacific Time in the United States that his father was in need of urgent care. The family was not going to take him to the hospital because they did not have the $30 required for admission to Gomo,one of our oldest public hospitals, and they could not afford the $10 for a taxi to take them to the hospital.
He begged them to borrow money and promised to send them money via western union. This was in in 2010 before Ecocash's instant transfers. His father died outside the hospital doors because the hospital would not admit someone before payment. In 2015, the cancer center announced that our cancer cases had gone up by over 100%. The good news is that most people are getting accurately diagnosed.
The bad news is that we have one major MRI machine and the doctors are using the one public machine for their private patients. If you are a cancer patient you can pay premium to jump the line and get treatment by a "private/public" doctor using public machines ahead of poor people who've been waiting in line. Even if you've paid premium you still need to buy blood – don't forget to do that. You should also remind the doctors to give you blood after surgery because more often than not the student doctors, tired and fatigued will forget which patient has paid for blood. Our healthcare is crumbling. It has crumbled.
A few weeks ago a bus killed 49 people. There was very little public outrage. The government's officials said nothing. If our response units were functional some of those lives would have been saved. The buses were packed with traders, mostly women, the majority of whom were primary breadwinners. The first respondents were people who looted the pockets of the dead. Likely the police. A week later a mini bus crushed and killed eighteen people five of whom were babies under the age of four. One of the babies died on her dead mother's back.
A few days later another minibus crashed killing the driver and injuring school children. As voters we have to ask our communities and ourselves if this is acceptable. Do we want to reward MPs who are not outraged by the loss of lives? Do we want to re-elect MPs and ministers who will fight for their salaries and brand new cars but not the lives of our babies? Our roads are death traps. Our hospitals are death traps.
Another woman I interviewed lost her husband, father two their two daughters. His death was a national loss. The dead husband was a brilliant surgeon. His car over turned along the notorious Masvingo road. He was wearing his seatbelt which got stuck when the car overturned. He was on his way home from his mother's funeral.
If he had been a first respondent he would have saved the life of the guy in an overturned vehicle stuck because of his seat belt. He was well aware that there was no hospital near him and so he called his home and spoke to his girls for 30 minutes. His family called nearby family to drive back to the accident location. Sadly, by the time help arrived he was already dead.
Death is unavoidable. Death is all of our reality. However, the other reality is that our country is killing us. As we evaluate the 49 presidential candidates and over one thousand MP candidates remember that we are voting for our future. I don't know about you but I am really tired of being afraid. I want to dream again. I want to hope again.
As voters we have to ask the hard questions. What kind of government do we want? I do not want to live in a country wherein every time my phone rings my heart sinks a little because I am primed for news about death. I do not want to live in a country were babies are born without a chance for survival. We used to work hard as a family to protect the little ones in our family from news about death but we have failed even in that. They have witnessed too much pain. Their young friends have witnessed too much needless pain and suffering.
I write this in honor of my baby sister – Lindy. May we be brave enough to usher in a Zimbabwe that would have saved your life. I love and miss you- EVERYDAY!