Zimbabwean boxer commits suicide in the UK over deportation
By Pamela Shumba
A Gwanda man based in the United Kingdom committed suicide after his application to remain in that country was rejected and was threatened with deportation.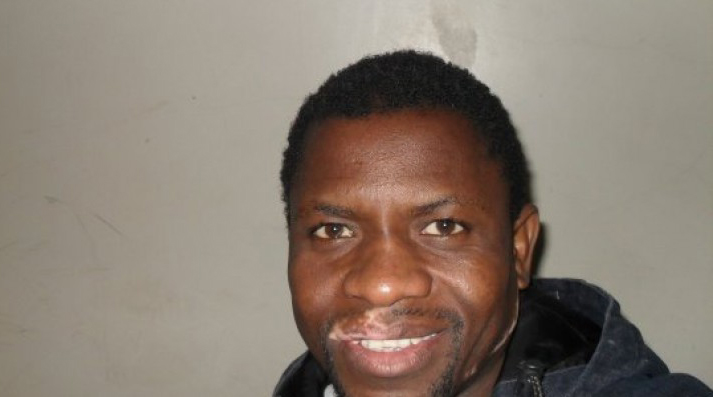 Bhekitshe Moyo (42), who was a boxer and known as "Tiger" to his friends and fans reportedly left the country for the UK in 2002 on a sports visa, which he renewed regularly as required.
Moyo studied banking in South Africa before his move to the UK and was studying Law at the time of his death.
He was reported missing on Monday last week before his body was found the next day at a park in South London.
The Zimbabwean community in the UK has since launched a campaign through the Zimbabwe Diaspora Focus Group (ZDFG) for donations to repatriate Moyo's body.
Reports from the UK say Moyo committed suicide after he was refused leave to remain when he applied for settlement in the country.
"They denied him leave to remain in the country and he was threatened with deportation and kept at a detention centre. On March 6 at around 6.30PM he was reported missing after suicide notes had been found at his friend's place where he had been staying," said a close source, who declined to be named.
The source said a search was launched in the area and he was eventually located by a police helicopter which guided police officers on the ground to the location.
"Further notes were found on him, one of them addressed to the UK immigration service," said the source.
In his last message shared on his Facebook page on March 6, 2017 at 6.51PM, Moyo hinted that his life was about to come to an end.
"I shed a tear as I write this because I will not be there when a new and just world is built. I have to sleep now. I love you all. Now be good to one another.
"My brothers and sisters, those that claim to be in power, and indirectly bully you into maintaining their system that is detrimental to your children, your families, your community, and yourself and the future generations only do so because you are unaware of the power that you possess. Don't let them use you as the instrument of destruction. Withdraw your consent immediately and focus your energy on building a just world for all," reads part of his message.
Moyo also mentioned that he really wanted to be a legal scholar and was sad that it won't happen.
On facebook, Moyo's friend Lucrezia Giannuzzo-Convers said it was difficult to believe that the Zimbabwean had committed suicide.
"It's hard to accept this sad news. I will never forget you. Today the Angels are singing because they are welcoming one of the brightest stars. Rest in peace your soul was too pure for this world," he said.
Moyo was born in the Manama area of Gwanda where he attended Nhana Primary and Bethel Secondary School. He then went to South Africa where he attained a degree in banking.
He migrated to the UK in 2002 on a sports visa (boxing) which he renewed regularly as required and competed in more than 50 professional bouts. He used his spare time to study law and volunteered at boxing clubs, teaching children the sport. The Chronicle