By Peter Matika
One of Bulawayo's much adored rib ticklers, Clive Chigubu is soon to welcome fatherhood, as he recently announced that his longtime girlfriend is pregnant.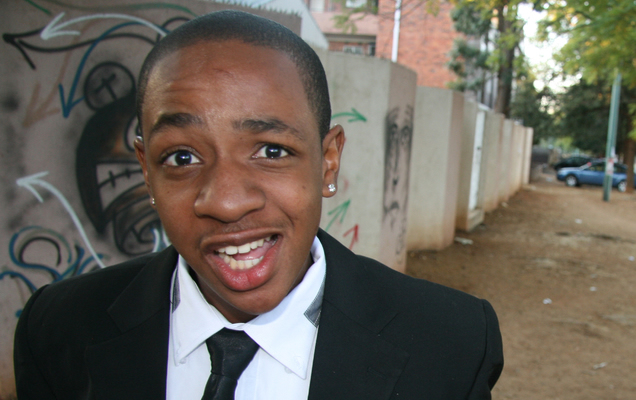 The 26-year-old comedian said that his girlfriend of more than three years was five months pregnant.
"My man, there's going to be a little Clive running around soon. My girlfriend called me one day telling me that she had missed her period and you know soon after that I ironically began seeing baby adverts on TV," he said jokingly.
Chigubu said they were yet to go for a scan to establish the child's gender.
"Gosh, I'm very happy about this. We will be visiting a doctor soon to see the child's gender," he said preferring to keep the identity of his girlfriend out of the media, for now.
Chigubu said fatherhood would likely make him even more responsible.
"I have to focus on providing for my family, this means I have to work even harder. I want to be the best dad ever and I want to be there for my child.
"My father was never there for me when I was growing up and I want to be there for my child," he said, reflecting on his life.
Perhaps taking on responsibility, Chigubu recently donated stationery to Mzilikazi Primary School, under his initiative — Yeyeee Family.
"Well, I recently gave back to my community under an initiative I call the Yeyeee Family. The initiative is centred on bettering the lives of those in my community.
"It not only focuses on my community but many other ghettos in Bulawayo. I want to encourage youths to rely on education if ever they want to be successful. For this project to be a success I want to thank my manager Donald Nyoni," he said.
Chigubu added that he was part of a worldwide non-profit making organisation called Global Shapers Community.
The Global Shapers Community is a network of hubs developed and led by young people who are exceptional in their potential, achievements and drive to make a contribution to their communities. Sunday News