A KWEKWE coroner has cleared the leader of Prophetic Healing and Deliverance (PHD) Ministries Prophet Walter Magaya, his church and the police of any wrongdoing following the death of 11 people in a stampede at the end of a crusade at Mbizo Stadium in Kwekwe.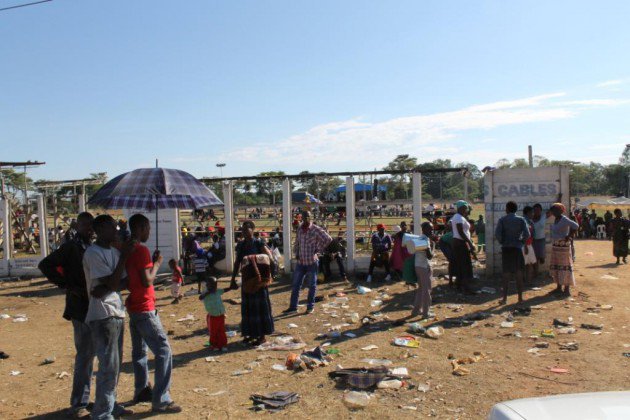 The inquest started early this year following the stampede that also left 43 people injured in November 2014 after the crusade that was attended by about 30 000 people.
After the event, people tried to force their way out at the same time resulting in the tragedy.
The coroner, Mr Taurai Manwere, said no one was to blame for the accident.
"There is evidence that the church didn't end abruptly. Some people wanted to meet Prophet Magaya and others were rushing for transport parked outside the main gate to go home.
The pressure caused by people who wanted to exit the stadium at the same time caused the stampede. This stampede was an accident and was unavoidable since it was not reasonably foreseeable that people in the stadium would get out of the stadium at the same time," he said.
Exonerating the police, the coroner said from the evidence submitted in court, it is clear that no tear gas was ever used by police officers inside the stadium.
He said there was also no evidence to substantiate claims that PHD security officers ordered people to leave the stadium using small gates in order to conduct a head count of people who attended the crusade.
"The evidence remains hearsay and was not confirmed by witnesses who were involved in the stampede," said Mr Manwere.
"From the evidence there are a number of contradictions with regard to the cause of the stampede, the manner the crusade ended and whether or not the main gate was open or closed and the number of gates that were being used to enter or exit the stadium on the day in question.
"These contradictions make it difficult for the court to make a finding on these issues."
To avoid deaths of like nature in the future, Mr Manwere recommended that events that attract huge crowds must be conducted in an open space with sufficient ablution facilities.
"If conducted in a stadium, members of the Zimbabwe Republic Police, subject to the Police Act or any other Act of Parliament must take charge of traffic control, crowd control and orderly exit of people from the stadium," he said.
Those who died in the stampede are Ian Nkomo (40), Tendekai Bafana (9), Tamuka Chivasa (11), Winnie Chikanda (12), Rachel Zvinei (16) Cynthia Jane Katsholo (47) and Juliet Mawere (55) all from Mbizo suburb in Kwekwe.
Albert Ndure (13) and Bridget Mukarati (24) from Gweru as well as Grace Gwinji whose age was not given and Shadreck Kurebwa (59), also died. The Chronicle