By Ruth Butaumocho
Nigerian musician Flavour failed to rise to the occasion.
What was supposed to be a debut dream show turned out to be a disappointment after Flavour (Okoli Chinedu) failed to impress the fans. He appeared on stage well after 3am on Saturday morning and started playing CDs.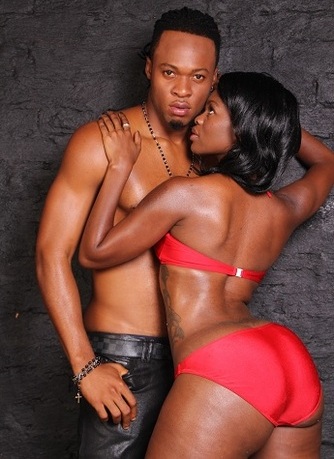 Accompanied by one male vocalist and two Djs, the Nigerian artist unashamedly started flaunting his torso in front of a shocked crowd. The fans started trickling out when he was in his second song, and those who remained, appeared shocked by the drama that was unfolding before them.
They were trying to imagine how the night, which started off well with superb performances from Alexio Kawara and Oliver Mtukudzi, could terribly go wrong in just a few minutes.
As has become the norm it was a case of yet another international artist failing to raise the bar, despite the hype that had been created around him during the build up to the show.
Just a few hours before Flavour got on stage, Tuku put up a superb performance, further reinforcing his status as one of the country's music legends. Tuku's performances are always refreshing.
He injects some zeal into his stage act by engaging the fans either through dance or his selection of sing-along songs from his growing discography. His act was tight from the moment he got on stage up to the time he struck his last chord.
He even made some surprising remixes to some of his songs to further heighten the excitement, probably in anticipation of a tight contest between himself and Flavour.
Some of the songs he played included Mbombera, Tozeza Baba, Ndoita Madiro and Shamiso, which he dedicated to his daughter who was celebrating her birthday.
Earlier on Alexio Kawara also gave a good account of himself and had the crowd up and dancing to some of his hits that included Karwiyo, Chibugubugu and Shaina.