By Moses Chamboko
Convoluted reports on the constitutional process, some based on mere speculation while others are simply a deliberate ploy to misinform the public, seem to suggest that dual citizenship is one of the contentious issues that COPAC is seized with.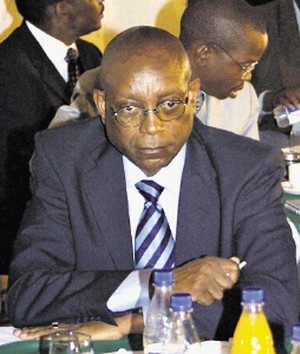 A bit of reflection might help those stuck on this seemingly straightforward matter to move forward. In the 90s, globalisation was a mantra that every Tom and Dick, including those who are now ferociously opposed to dual citizenship, recited as if it was an old hymn from Sunday school.
Almost everyone accepted that the world was slowly becoming a global village which required each nation to strategically position itself for this eventuality. The advent of technologies such as the internet and mobile devices, coupled with mass migration across continents, transformed the dream into reality much faster than anticipated.
Faced with this phenomenon, many progressive nations aligned their values and processes to embrace this global change. Acceptance and legalisation of dual citizenship was one way such countries ensured that they would continue to benefit from their citizens whose mobility had reached unprecedented levels.
Nigerians were among the first to coin the phrase "home is where you are".
South Africa, our biggest trading partner, allows its people to have a second citizenship if they so wish and only automatically lose their South African citizenship should they get a third national identity.
Further afield, Australia and New Zealand do not care how many other passports you might hold for as long as you meet their requirements of citizenship by birth or naturalisation. I presume the UK, Canada and North America have similar arrangements as well in addition to a myriad of progressive African countries and many other countries around the world.
Economic benefits derivable from dual or multiple citizenship by countries of origin are too numerous to mention. Increased remittances from the Diaspora, a boost to tourism, foreign investment as well as a boost to the property market are some of the most obvious.
The majority of real estate agents in Zimbabwe would probably agree that in the last decade, most of their business emanated from the Diaspora. It is no coincidence that a good number of these Diaporans have naturalised where they are based for various reasons though they remain religiously committed and emotionally attached to their roots.
Some of the most common reasons for opting for a foreign passport which is often misinterpreted as foreign allegiance, include easier access to benefits such as education, health, social security and equal employment opportunity.
A cursory look at Zimbabweans who have continuously spent at least 5 years abroad, unless they are in Botswana or other countries where naturalisation is extremely restricted, would show that the majority are now either permanent residents or citizens of their host countries.
This should never be advanced as a basis or justification for treating these migrants as second-class Zimbabweans. A question which encounters these migrants and their children almost on a daily basis is "where are you originally from?"
Also, for those who opt to naturalise, relevant papers and certificates will always show one's country of origin. Presiding officers are obliged to remind celebrants that they should never abandon their national identify and culture as they will forever be ambassadors for their respective countries.
In Australia, when applying for permanent residency, applicants actually get extra points for their ability to fluently speak an ethnic language.
So the question is; what's wrong with convenience? How many successful Zimbabwean businessmen travel on a South African passport today? Benjani Mwaruwari, our soccer wonder boy, has just returned home with a thunder despite reports that at one time he contemplated a British passport.
If we are not disrespectful of history, we will easily recall that a very good number of our liberators and nationalists at one time or another, travelled on a foreign passport, most notably the British one. The primary reasons for this were convenience and security.
So what has changed today? If we were to argue that anybody who has ever travelled on a foreign passport should cease to be a Zimbabwean, how many of the "chefs" would be rendered stateless?
In its simplicity, dual citizenship should never be one of those toxic issues perpetuating the constitutional process. Rather, government should explore constructive ways of making maximum benefit out of the Diaspora. One of these is encouraging tourism, investment and remittances.
Out of interest, may ZIMRA please tell us how much money they make per year from visas for Zimbabweans visiting on foreign passports?
In my entire life, I've never known an original Briton or American called Mwendamberi, Mhofu or Mufanebadza. These shall forever be Zimbabweans irrespective of the colour, smell or font of their travel document.
Ministries of Finance, Tourism, Investment Promotion and even Indigenisation stand to benefit from those Zimbabweans who have temporarily taken a foreign identity for nothing but convenience.
Wouldn't it be a good idea to amicably approach those countries that are home to a majority of Zimbabwean Diaporans and convince them to remit part of their taxes back to Zimbabwe? Many would support the idea if there is going to be transparency and accountability.
It would be great to have part of our taxes directly building schools, clinics and hospitals back home without being enmeshed in traditional but bureaucratic donor channels.
Those running our national affairs need to appreciate that dual citizenship and globalisation are inseparable. The world has moved on, so must Zimbabwe!
The writer Moses Chamboko can be reached on [email protected]