HARARE- Legendary Zimbabwean singer Andy Brown died at Parirenyatwa Hospital this afternoon sources have told Nehanda Radio.com. Although no full details were provided, the sources say it was 'after a short illness.'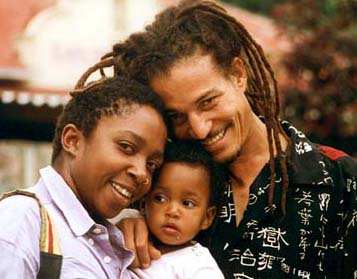 Apparently the singer had been battling pneumonia and his condition deteriorated late Thursday leading to his admission in hospital. Andy, who had just returned from Switzerland, was working on a new album.
The 50 year old, a legendary member of the Ilanga band, shot to prominence with the hit song 'Mapurisa' before a shocking decision to allow himself to be used by Zanu PF saw his career disintegrate before him.
The guitarist's fan base dwindled in recent years mostly because of his heavy involvement in politics. For example last year in July he performed in front of 11 people at the Mannenburg Club and was visibly drunk.
Brown was previously married to Mbira songstress Chiwoniso Maraire before their marriage collapsed 10 years ago. The two who remained close friends have two daughters together, Chiedza and Chengeto.
More details as they come……………SEE ANDY BROWN ALBUM BELOW