Mphokos' 'looting' trial starts
By Gibson Mhaka
The trial of ex-Vice President Phelekezela Mphoko's daughter-in-law, Nomagugu (36) who is accused of "looting" cash and goods from Choppies outlets without board approval starts today.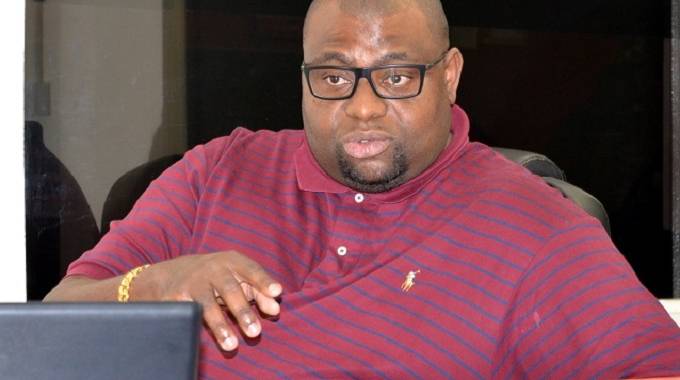 Her husband, Siqokoqela will face similar charges when he appears in court from November 26 to November 30.
Siqokoqela's trial was set to commence on Wednesday before Bulawayo magistrate Nyaradzo Ringisai but was postponed to November 26 after the State represented by Taurai Hondoyemoto indicated that they needed time to serve the accused's lawyers with the State's papers.
"Matter was confirmed for trial commencement today (Wednesday). The State, however, applies for a postponement so as to be able to serve the defence with the state papers. I liaised with my colleague and suggested that we shall dedicate the 26th up to the 30th of November 2018 for trial so that we would finish the matter," the State's submissions read in part.
Siqokoqela (40) who is a director of Nanavac Investments (Private) Limited, a local partner for the Botswana-registered Choppies Distribution Centre (Proprietary) Limited is facing 170 counts of fraud and theft involving more than $50 000.
Nomagugu is facing 49 counts of extortion after she allegedly ordered the supermarket managers to unlawfully dispense over $30 000 cash from their point of sale machines after threatening them with either deportation or dismissal.
The couple, of Hillside suburb, is out of custody on $200 bail each. As part of their bail conditions, the two were ordered not to interfere with State witnesses.
Siqokoqela is accused of abusing his power to "loot" cash realised from sales at different supermarkets and replacing it with transfers.
Allegations are that between July last year and June this year, Siqokoqela proceeded to various Choppies supermarkets where he allegedly demanded varying amounts of cash, goods and services for various purposes from the employees without approval from the board.
He allegedly deceived the employees into believing that he was the one at the helm of Choppies Zimbabwe and had authority to demand or collect anything he wanted from the business.
He also reportedly told the employees that he had the authority to collect goods on credit, which was a misrepresentation.
The court heard that on different occasions, Siqokoqela collected cash, groceries and an assortment of building material and ordered personnel from the finance department not to deduct money from his salary.
It is also alleged that there were occasions when he also misrepresented that he intended to replace the money through swiping from Point of Sale (POS) machines.
In papers before the court, Siqokoqela by virtue of being a non-executive director was entitled to a monthly gross salary of $10 000, company vehicle, fuel, telephone allowance and 3,53 percent of profit after tax as dividend at the end of each year.
Although he was not supposed to be directly involved in the day to day operations of the company, Siqokoqela allegedly masqueraded as the owner of the company in Zimbabwe and even threatened to either dismiss or deport employees of Indian origin for defying his orders.
The matter came to light in May 2018 when the Botswana-based Choppies group chief executive officer, Mr Ottapathu Ramachandran discovered that there were a series of financial imbalances while going through the company management accounting books.
It was discovered that the company was prejudiced of $51 945,53. The matter was reported to the police and investigations were conducted leading to Siqokoqela's arrest and nothing was recovered.
Nomagugu allegedly bulldozed various Choppies outlets in Bulawayo and demanded cash. She allegedly ordered 15 Choppies Supermarket managers in Bulawayo to unlawfully dispense more than $30 000 cash from their POS machines.
The Mphokos are being represented by Professor Welshman Ncube of Mathonsi Law Chambers. The Chronicle