By Bridget Mananavire
South African Afro-pop band Freshlyground is back in Zimbabwe this month, after pulling up a memorable performance at the Harare International Festival of the Arts (Hifa) five months ago.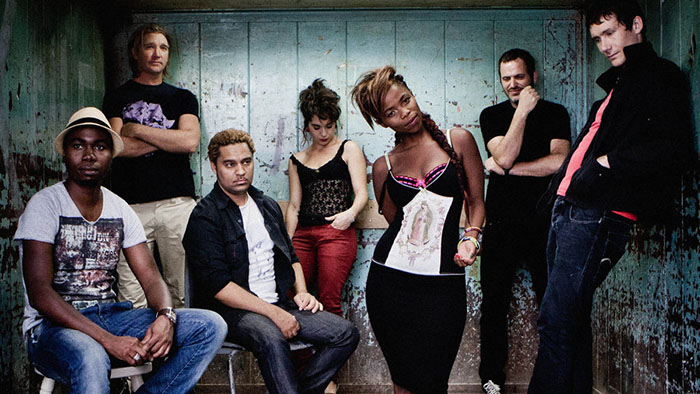 The group, which previously faced hostility from the government of former president Robert Mugabe, seems to have found a home in Zimbabwe and enjoying the love they are getting from their Zimbabwean fans.
The performance will be at Jam Tree in Mount Pleasant on October 12 and their appearance will be hosted by Nedbank Zimbabwe (formerly MBCA Bank), Jam Tree and Twelve.
Zimbabwe talents Blessing Chimanga, So Kindly and Rob Macson will also be performing on the night to support the group.
Early birds tickets have been pegged at $15, while late-comers will have to pay $20 on the night.
During their last performance at Hifa, the group performed their "controversial" song Chicken to Change which mocks Mugabe, getting wild responses from the crowd that had filled up the festival's main stage venue.
The group believed that their failure to enter Zimbabwe after being blocked by the country's immigration had been as a result of their Chicken to Change song which mocked Mugabe.
Fireworks even erupted as the group was finishing up their act as they performed Waka Waka: Time for Africa.
Freshlyground's lead singer, Zolani went on to congratulate Zimbabwe in getting a new dispensation.
The group had previously been blocked from performing at Hifa in 2014.
"We have just played one of our best gigs ever at one of the best festivals ever in one of our most beloved countries ever. Thank you Harare. Thank you Hifa. Thank you Zimbabwe #newdispensation #fgcantstop #lovenohate," they wrote on their Facebook page.
In an interview with the Daily News sister paper just after their deportation in 2014, the group said Zimbabwe was a long way from accepting that satire was a component of a robust democracy since it looked like Mugabe was "still upset" with their song Chicken to Change and video they had done in 2010.
"The fact that at the time we wrote the song, the country was starting to believe that change was both desirable and possible. The only thing standing in the way of this desire was (former) president Robert Gabriel Mugabe and his stubborn hold on power and an almost 30-year 'reign'. Change is inevitable, even in the game of politics and power." DailyNews