Although it started on a low note with an opening show that was below expectations, the Harare International Festival of the Arts (Hifa) brought life to Harare Gardens and its surrounding venues with arts festivities for six days.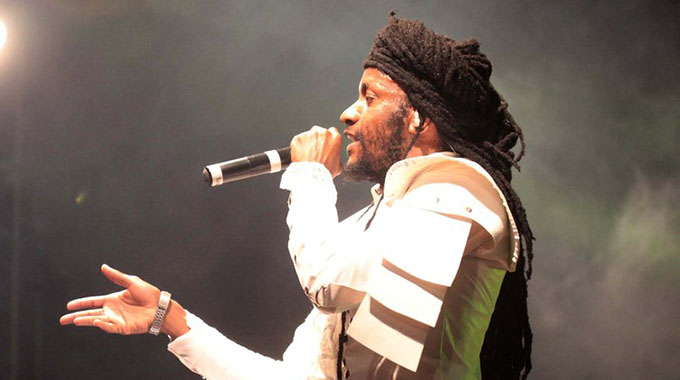 The festival, which started on Tuesday, closed last night after presenting various arts genres including music, dance, theatre, spoken word and craft among others.
South Africa's renowned group Freshlyground was tasked with bringing the curtain down on Hifa last night.
For local arts followers, Winky D's show which took place on the ZOL Main Stage last Friday was the best. People parted with $20 each to see the musician in action and the venue was packed.
Dressed in all white, the self-proclaimed Gafa President took to the stage around 10pm, opening his act with his latest album title track, "Gombwe".
Winky performed a series of his hits, among them "Ngirozi", "Bho Yangu", "Gafa Party", "Karma", "25", "Godo" and "Panorwadza Moyo".
The crowd went into a frenzy when he performed the popular "Rise Up Zimbabwe", a Zimbabwe Independence song by Jamaican artiste Red Rat.
The dancehall star proved that he is one of the greatest performers in Zimbabwe by delivering a polished performance to the fully-packed venue.
Winky D definitely made up for his fans who left the venue bitter last year as they felt cheated after the chanter's cameo appearance at the festival.
It was a magical moment when he told the crowd to light up the sky with their phones whilst performing the spiritual "Ngirozi".
The crowd was evidently having a good time as they sang along and danced the night away.
Although this time around Winky D kept the crowd alive for a whole hour, his fans were still not satisfied and kept asking for more, but he was only allowed one more song after scheduled time.
He finished his performance with his hit "Daddy" and left the cheering crowd.
Winky D's show came a day after South African songstress Lira had serenaded fans with her exciting songs on Thursday night on the same stage.
Lira played various songs, with popular ones being "Feel Good" and "Let There Be Light". As she did "Let There Be Light", she instructed people to switch on torches on their mobile phones and there was a sea of lights in the venue.
Lira performing on ZOL Main Stage on Thursday night
Lira does not only sing and dance, she also shares some inspirational messages in between her songs and she encouraged people in difficult situations to be strong.
Her inspirational messages were also targeted at women in challenging relationships and facing other social difficulties like discrimination.
Her colourful dress that resembled a peacock swayed with her as she danced throughout the show. People shouted for her return on stage when she had played what was supposed to be her last track.
The host of the night had to call her back on stage and she sealed her appearance at the festival with a memorable act. She combined pre-recorded material with live instruments to incorporate backing vocals and an additional keyboard. Lira was one of the outstanding performers of the festival that had groups from various countries.
It was a Korean fantasy on Friday as the Embassy of the Republic of Korea brought its Drumcat & TS B-Boy Crew for an electric performance at The Standard Theatre at Harare Girls High School.
Gracing the event was Ambassador of the Republic of Korea Mr Cho Jaichel, who was also the guest of honour.
The performance was a joint act of an all-female percussion team called Drumcat and a Korean B-boy team called TS B-Boy Crew.
Clad in glowing outfits, the Drumcat showcased their drum playing skills whilst the B-boy team displayed some serious dance moves.
The group took turns to hit the stage and the B-boy team executed some jaw-dropping dance moves that left the audience in awe.
The Drumcat brought the entire venue in fascinating mood with their drum-playing skills.
Their joint performance was powerful and energetic as it combined rock jazz, techno and Latin rhythms into a unique blend.
The act also featured a violin performance that gave it a calming and soothing feel.
The group performed drum and violin cover versions of various songs, including Michael Jackson's "Smooth Criminal".
From the theatre side ,"Big Bang in Borrowdale Brooke" was probably the best production of the festival. With a cast of talented actors and actresses, the play brought laughter and serious issues as it explored the events of last November when Operation Restore Legacy took place. It is set in Borrowdale Brooke and is done as a story between a maid and her employer.
Hifa artistic director Manuel Bagorro temporarily set aside his administrative role when he played the piano that accompanied the production "Just an Ordinary Lawyer" that was set in Britain and follows the story of Nigerian lawyer Tunji Sowande, who made history by becoming Britain's first black lawyer in 1975.
Comedy had an exciting combination of local and foreign acts, with various stand-up comedians that included Kavin Jay from Malaysia, Nqoba Ngcobo and Carl Joshua Ncube under the banner "Feel Good Africa".
The comedians also had separate shows to show their individual capacities. Carl Joshua Ncube was on top of his game as he took a look at various issues taking place in the country in a comic way.
The Coca-Cola Green was the busiest venue as usual as people socialised and had drinks in the arena throughout the festival.
Many groups also performed in the venue that acts as a transit platform for various big shows.
Throughout Hifa, the National Gallery of Zimbabwe was a hub of refreshing visual art that showed creativity in various forms.
The gallery's major exhibition showed Operation Restore Legacy in pictures, while art lovers also went on guided tours of the gallery's apartments, including the permanent collection section that has pieces of various generations of local artistes.
This year's Hifa proved bigger than last year's edition and it ran under the theme "We Count".  The Herald