PICTURES: Zimbabwe Fashion Showcase hits the spot as it delivers high-end fashion event
By Tidi Kwidini
It was that time of the year again – Zimbabwe Fashion Showcase (ZFS) returned and officially took fashion into the future with the project dubbed Zim 2030 – a glimpse into the future.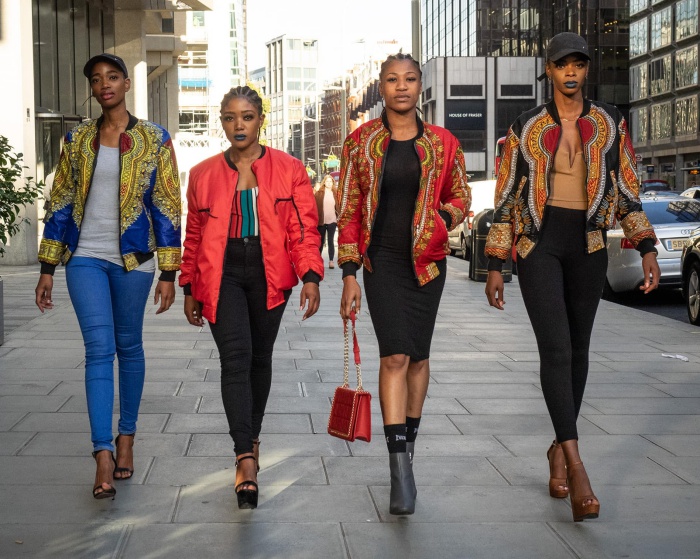 To outsiders, Zimbabwe Fashion Showcase may seem like just another fashion show, until you experience it first-hand and understand that it is not just about what is trending or who is strutting down the catwalk, it's about celebrating designers, their art and vision.
It represented the gathering of an industry that provides over 700,000 jobs for people across the UK and contributes an estimated £40 billion to the UK market.
ZFS is not just a tradeshow
In reality, a trade event often sees press, buyers, trend forecasters, shareholders and others gather to see what is on offer for the coming months but, Zim Fashion Showcase brought more than that. It brought a level of class and elegance. It took guests through a journey, a fashion journey; an exhibition of art in every sense of the word.
Like most fashion shows, attendees will decide what's hot and what's not, what can potentially be stocked in stores and what will remain on the side-lines. Nonetheless, it was a day of appreciation and celebration of the hard work and commitment put in by designers.
The show featured four designers as well as a guest designer and showcased approximately 60 different designs. Show attendees came from all over the UK to see the collections.
Kitenge Festival founder, Jo Nganda, philanthropist Fikelephi Jackson and media influencer, Jan-Paul Weaper were among those who attended the show.
"It truly was an afternoon of firsts, as this season saw ZFS take the show away from the proverbial catwalk and to a restaurant style setup, that allowed guests to wine and dine, while embracing the future of fashion," ZFS Founder Chiedza Ziyambe said.
"The event would not have been possible if it were not for our headline sponsor, Express Links and all our guests who made it one of the most memorable events yet," she added.
One of the most anticipated fashion shows
In perhaps one of the most anticipated fashion shows on the Zimbabwean community calendar, it saw Rose Collins show us why she is one of the most sought-after milliners at the moment.
Showcasing a blend of southern African and western influences, she wowed the audience, weaving them through a journey of intricate art and detail.
Moreover, South African based Kuda Matiza, presented his fourth collection for House of Hohwa called Ishango. It was innovative, risky, wild and dedicated to women.
He showed a range of African prints in his Summer/Winter collection, proving that you don't have to wait for a particular season to be adventurous.
Matiza who featured in the second edition of ZFS, fuses urban ethnic garments and combines music, film, art and liberal African stories amongst other forms of art, which are reflective in his designs.
Away from the catwalks and sidewalks there was a strong presence of African print. Whether it was trousers, wrap skirts, shoes or jackets, African print is the in-thing and was demonstrated by all designers in different ways.
Atuu Creative Director, Keili Bent took us on a journey, with many of her designs influenced by her Ghanaian heritage. Each year 10 percent of the profits made from her work is reinvested back in to the villages, helping to create jobs.
Alastair and Jimmy Scott, owners of Koy Clothing, also impressed with their men's line. It was classy, trendy and timeless. The duo's clothing line specialises in high quality garments made using the unique African fabric called Kikoy, which is 100% cotton, dyed in Kenya with locally produced dyes. Each garment, dependent on the colour is named after a tribe in Kenya. A ladies line is due in February 2019 and there is no doubt it will be as remarkable as the men's.
Guest designer Samson Soboye made a strong appearance
Surprise guest of the season, Samson Soboye showed why he is a big player in the fashion game. The British Nigerian creative, who has been in the industry for over two decades brought a fusion of colour, pattern and a culture mashup that both excited and left one mesmerised. It was a strong collection that redefined African wear for men.
Hosted by Tidi Kwidini and Honey Nia, and with performances from neo-soul singer Nagug and cultural arts ensemble, uZambezi Arts, the event was held at the luxurious M Restaurant in Victoria, London. This year, it was sponsored by money remittance company, Express Links International Limited. Other sponsors included Bespoke Petals and Events, Lycee, Makeup by M and Phantom D.