Top Harare lawyer Rubaya granted bail
A senior Harare lawyer Admire Rubaya, who was arrested on allegations of obstructing the course of justice, was on Saturday released on $500 bail.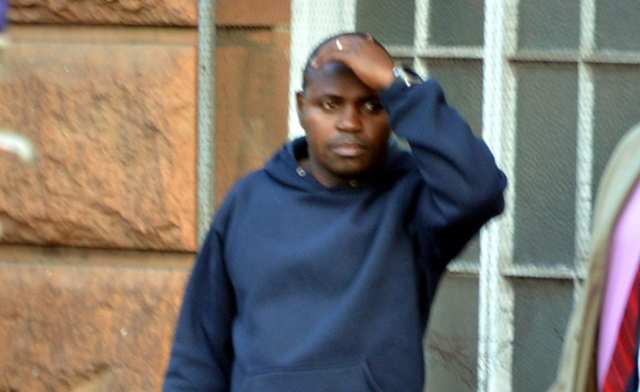 Rubaya appeared before Mr Elijah Makomo at the Bulawayo Magistrates Court and was freed after his team of lawyers led by Advocate Thabani Mpofu convinced the court that he was a proper candidate for bail.
It is alleged Rubaya presented a false defence in the case in which his client Jephat Chaganda was allegedly found in unlawful possession of 14 710 kg of gold, leading to his acquittal.
Rubaya is now facing charges of defeating or obstructing course of justice, contrary to reports that he was arrested while allegedly trying to smuggle gold out of the country through Plumtree Border Post.
The court also heard that Rubaya was given $100 000 by Chaganda to bribe the magistrate and the prosecutor who were dealing with the matter, a claim Rubaya vehemently dismissed in his bail submissions.
Adv Mpofu argued that Rubaya was a proper candidate for bail, adding that he was not a flight risk.
He further told the court that Rubaya was just being victimised for executing his client's instructions as a legal practitioner.
The prosecutor, Ms Nonhlahla Dube, opposed bail on the basis of seriousness of the offence, abscondment and interference with witnesses.
After hearing submissions from both parties, Mr Makomo ruled that the State failed to proffer cogent reasons justifying further detention of Rubaya.
He said according to the new Constitution, bail is a right and where the State feels that the court is supposed to deny accused person's that right, it is an onerous task for the State to provide compelling reasons in the interest of justice.
The court ruled that with what was demonstrated in court by the defence, there was no risk of Rubaya absconding from the court's jurisdiction.
According to the State, sometime between July 23 and August 10, Rubaya was instructed by Chaganda to represent him in a case of unlawful possession of gold and smuggling that was being tried at Plumtree magistrates court.
It is alleged Rubaya enlisted the services of a registered mine owner namely Lovemore Sibanda to claim ownership of Qalob Mine as the source of the said gold well knowing that Qalo Mine had never produced such.
As a result, the State alleged that proceedings were prejudiced and the course of justice was defeated after Chaganda was discharged at the close of the State case and the gold was released into Sibanda's possession.
The court heard that the gold was later sold at Fidelity Printers Bulawayo, and realised US$358 000 and $161 000 was deposited into Sibanda's account.
It is alleged Rubaya was given $122 000 for his services and $100 000 for the court officials.
-The Herald