China Railways Limited (China Railways) top officials arrived in Zimbabwe on Thursday to finalise a $2,5 billion railway deal with Zimbabwe. The delegation is led by vice president and senior engineer Shao Gang. Local partners for the project — Global Power Bridge International — are led by Knowledge Kadzura.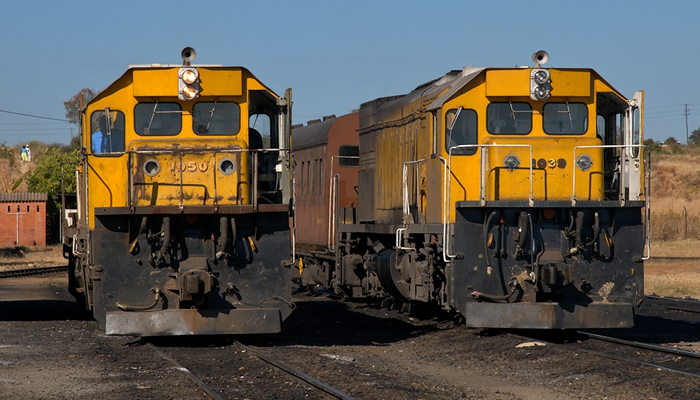 The parties are expected to sign a memorandum of understanding (MoU) for the construction of a 24km Harare-Chitungwiza railway line, and another 1 700km line from Binga to Nampula, near the Mozambican coast.
The massive trans-Zambezi line will be kicked off with an MoU for the 400km Shamva to Moatize railway link.
China Railways is one of the world's largest railroad infrastructure construction firms in the world.
It proposed the $2,5 billion railway project straddling at least three southern African countries. In a March 20, 2018 letter to Transport minister Joram Gumbo and presidential advisor Christopher Mutsvangwa, China Railways said it was interested in building a railway line linking Zambia, Zimbabwe and Mozambique in collaboration with a local business solutions provider Global Power Bridge International (GPBI) and the Zimbabwe government.
"We have been working closely with Global Power Bridge International Ltd… to establish the foundation for the subject railways project… and are ready to initiate the project," Gang Shao, the company's vice president, said in the letter also copied to New Century Energy International Limited's Jin Hao.
"Please advise the necessary proceedings… for us to properly implement and follow-through to successfully materialise this project. We would appreciate your full support and co-operation… to further expand both our countries' trade agendas," he added.
The 1 700-kilometre long railway line, which is expected to impact on the lives of two million-plus people, will link Kafue in southern Zambia, Mashonaland West's Lions Den and Harare as well as Nampula near Mozambique's north-eastern coast.
The bid papers also say the railway deal will generate in excess of $36 million and move 250 000 people across the region per year.
According to the proposal, the trans-Zambezi project is one of the five other ventures earmarked for Zimbabwe by CTCE.
These include a $500 million soya bean production project in Binga, a Harare to Chitungwiza 40-kilometre railway line, water and sewer reticulation infrastructure developments in Ruwa, and a $40 million shopping mall in the same town.
While the Chinese government has reportedly flagged the freight and wagons venture as a "priority project", the Asian behemoth is foreseeing a scenario where it will use, if not exploit, the rail concession to export an estimated two million tonnes of soya beans from Zimbabwe to the Mozambican coast enroute to China.
"According to the World Bank, the cost of this monorail… is $1,5 million per kilometre (and) as part of the eco-economic development plan, we look forward to exporting soya beans to the Asian market," CTCE proposal says.
— Financial Gazette