Kangai's bail conditions relaxed
By Tarisai Machakaire
Former NetOne chief executive officer Reward Kangai — who is facing abuse of office charges — had his bail conditions relaxed when he appeared in court yesterday.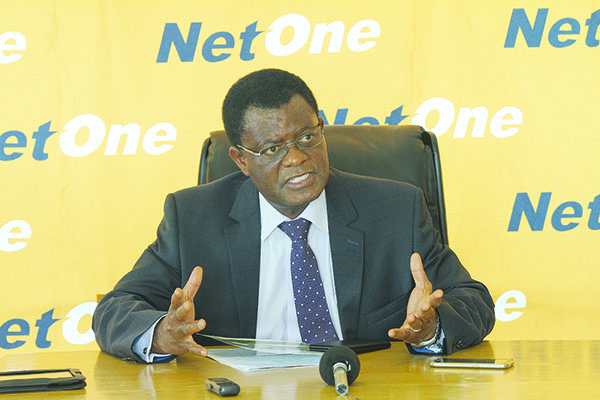 Kangai is being accused of allegedly flouting tender procedures and prejudicing the State-owned telecommunications giant of over $17, 5 million. He faces twin charges of criminal abuse of duty as a public officer and concealing from a principal a personal interest in a transaction.
He appeared before Harare magistrate Rumbidzayi Mugwagwa, who relaxed his reporting conditions from twice to once a week at Borrowdale Police Station. His lawyer Nyasha Munetsi said continuous police visits were scuttling his client's ability to earn a living since he is now self-employed.
"The complainant is NetOne and my client has not been in employment since June last year. He has been trying to derive a source of living but has been constrained by reporting to the police twice," Munetsi said.
As part of bail conditions, Kangai was ordered to continue residing at his present address and not interfere with witnesses. The State is represented by acting NetOne chief executive officer Brian Mutandiro.
The court heard that between 2009 and December 2015, Kangai "handpicked" and procured service providers for NetOne without following due tender procedure as outlined in the Procurement Act.
Prosecutor Linda Gadzikwa alleged that in October 2014, Kangai corruptly sanctioned payment of rentals in advance to four base station landlords without authorisation from NetOne board of directors.
It was alleged that Kangai showed favour to the Bopela Family Trust and sanctioned advance payment of $10 500 covering 21 months, Richwood Sports Club $33 000 covering five years, Avondale Christian Church got $27 000 and number 514 Chipembere Road Windsor Park, Ruwa was advanced $5 400.
The court heard that NetOne had no provisions for advance rental payments and Kangai's conduct caused financial loss to the telecoms institution.
It was further alleged that Kangai approved an $80 000 loan to Bopela Group (Pvt) Ltd without approval. According to court papers, between January 2014 and December 2015, Kangai picked Espol Advertising (Pvt) Ltd, Sectional Poles South Africa, Covergys (Pvt) Ltd, Bopela Group (Pvt) Ltd, Gemallo (Pvt) Ltd, Afrosoft and Image Communications to provide services without going to tender.
A total of $17 594 700 was lost.
Kangai allegedly gave directives to his subordinates, using his position as accounting officer, to consider eight sites for establishment of base stations. The sites belonged to his close associates such as the Bopela Family Trust.
The court heard that in 2014, Kangai had ordered the installation of a NetOne base station on a Harare property which belonged to Joyce Kangai without disclosing that she was his aunt. DailyNews