By Farayi Machamire
CIMAS Medical Aid Society has spurned government's attempts to intervene in its long-running feud with Corporate 24 Hospital Group. Cimas suspended Corporate 24 from its direct payment system in 2015 citing irregularities that it had detected.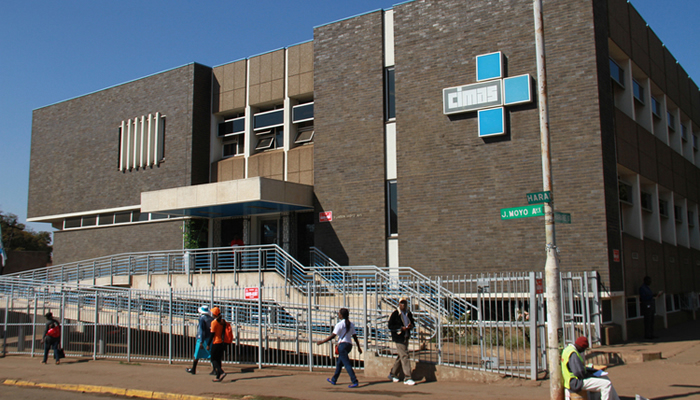 Since its removal from the payment system, Corporate 24 claims it is now owed more than $500 000 by Cimas in unpaid claims.
While acknowledging that there could be disputed or irregular claims between them, government had stepped in on January 11, saying Cimas must suspend the requirement for the medical aid society's members to pay cash upfront when seeking services at Corporate 24 as this was in violation of health provisions.
The directive was meant to bring relief to genuine outstanding claims.
But Cimas has stuck to its guns, insisting there is no going back until these irregularities have been resolved and the society regains confidence in that entity.
"Please note that the current position is that services provided to Cimas members by Corporate 24 are still on a cash payment basis," Cimas said in a circular to its members mid last week.
"We would like to advise you, as valued Cimas members that you are free to access services from Corporate 24 but you will be required to pay cash upfront and then claim from Cimas after being attended to. We sincerely apologise for this inconvenience which is necessary to preserve the society's funds".
Zimbabwe's medical aid sector is currently governed by the Medical Services Act — Medical Services (Medical Aid Societies) Regulations, 2000-SI 330 of 2000 and SI 35 of 2004 (Amendment).
The provisions stipulate that no provider shall demand cash upfront from a paid up member of any registered medical aid.
In its circular to Cimas dated January 11, 2018, the ministry of Health and Child Care had said because of the two sides' failure to resolve the matter amicably, government had decided to make a determination to protect members as patients and stakeholders involved according to the law guiding the relationship between medical aid societies and service providers.
"The ministry hereby directs Cimas to suspend, with immediate effect, the requirement for Cimas members to pay cash up front when seeking services at Corporate 24. This is placing a double burden on members," it read in part.
"Cimas is hereby directed to adjudicate and pay all genuine outstanding claims that arose from members seeking services at Corporate 24 after August 24, 2015.
"Concerning putative claims raised before August 24, 2015, the ministry leaves the matter to be resolved by the parties." DailyNews