Follow the money, go to Zambia
The Football Association of Zambia secretary general Ponga Liwewe reckons the flocking of Zimbabwean players to that country's Super League is a massive endorsement.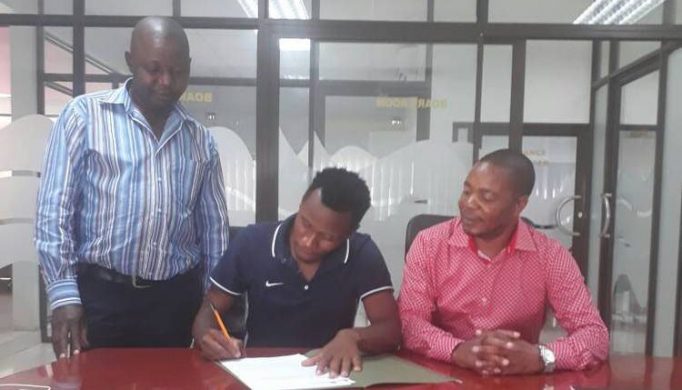 In the past, the Premier Soccer League used to be a destination of choice for Zambian stars but the tables have turned as Zimbabwean players are now trekking up north.
Former Warriors number one goalie Tatenda Mkuruva became the latest high profile Zimbabwean player to join the MTN/FAZ Super League when he signed a two-year deal with Buildcon FC last Thursday.
Nqobizitha Masuku dumped champions FC Platinum and Champions League football to join Buildcon who are also now home to former Dynamos and Ngezi Platinum Stars defender Partson Jaure.
Former Warriors striker Nelson Maziwisa has settled at Kabwe Warriors while Tafadzwa "Fire" Rusike is now at Zanaco.
Liwewe told The Sunday Mail that the Zimbabwean players are part of a football revolution that is taking place in Zambia.
"There has been a resurgence in Zambian football since winning the Africa Cup of Nations in 2012. This win reignited the passion for the local game which had been in decline since the late 1990s.
"More recently, success in winning to 2017 U20 Africa Cup has seen crowds rise to new heights. The heightened passion for football has given the game a huge boost.
"Success on the field feeds into the desire for more companies to be associated with the game. In Zambia where many clubs are owned by companies, they see the growing passion and this makes football a good investment for them," he said.
Although the MTN/FAZ Super League's sponsorship pales in comparison with the Castle Lager Premier Soccer League, individual clubs in the Zambian top flight have attracted huge investment from booming companies mainly from the banking, construction and mining sectors.
Current Zambian champions ZESCO United, who are wholly owned and sponsored by the state-owned electricity suppliers, pocketed 250 000 Kwacha which translates to about $25 822, for winning the 2017 title.
In Zimbabwe, FC Platinum pocketed $100 000 for winning the Castle Lager Premier Soccer League title.
However, it is the increased sponsorship of football clubs in Zambia that has seen some affording to pay an average of $5 000 monthly salaries plus winning bonuses that range between $500 and $1 000, depending on the importance of the game.
"There is increased sponsorship and marketing, bringing in more revenue. Football's increased revenue now make it possible for clubs to look beyond Zambia's borders to strengthen their teams," explained Liwewe.
Local agent George Deda, the man behind the trio of Mkuruva, Jaure and Masuku's deals, confirmed that it's all about the money.
"To me football is about making money when a player is still able to play. If you look at it, some SA clubs pay around R50 000 ($4 000) per month but in Zambia you find that some clubs are paying as much as $6 000," he said.
The 2012 Castle Lager Premier Soccer League Golden Boot winner Maziwisa speaks of Zambian football glowingly.
"The game here is a combination of power and skill, the clubs are run professionally and on top of that, the financial rewards are also enticing," said Maziwisa who turned out for Kiglon, FC Platinum, Shabanie and Triangle locally. The Sunday Mail