By Gift Phiri
Zimbabwe is experiencing inadequate supplies of cooking oil and price hikes because of inadequate foreign currency allocations to the oil industry by the Reserve Bank of Zimbabwe (RBZ).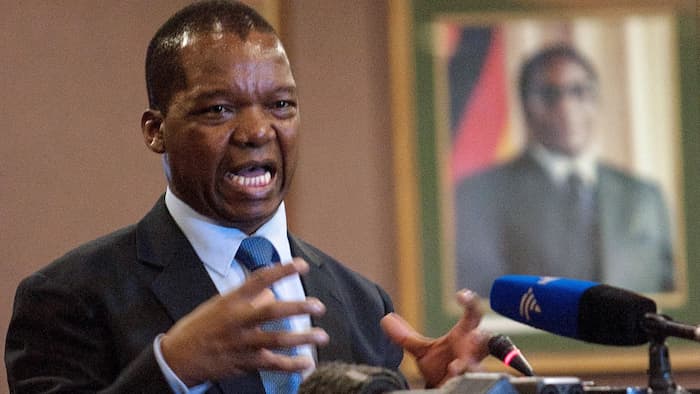 According to the Oil Expressers Association of Zimbabwe (OEAZ) — a cooking oil industry lobby group which is made up of seven members that supply at least 95 percent of the edible oils consumed in Zimbabwe — its members require at least $5 million per week or $20 million per month to import soya beans, crude edible oils and other raw materials to satisfy the requirements for national oil demand and related products adequately.
Up to July 31, OEAZ members have been receiving $2,2 million per week or $8,8 million per month, a 66 percent deficit on the national demand.
Between August and September, the RBZ slashed further its allocation per week to $1,5 million, sharply increasing the national shortfall and supply bottlenecks in the market.
As retailers started rationing cooking oil sales amid a surge in prices, the Central Bank governor John Mangudya stepped in, and has said a $20 million fuel order had been authorised and processed with deliveries expected from late Wednesday.
As a stop gap measure to avert the immediate crisis, the oil expressers association pleaded with the RBZ to increase the foreign currency allocation or the extension of RBZ-supported Letters of Credit to OEAZ members, which will allow them to import adequate raw materials and other inputs.
At present, Zimbabwean cooking oil companies rely on importing soya bean and semi-processed crude oil for further processing as these are either in short supply or not available locally.
In 2016, Zimbabwe imported crude soya bean oil worth $119,9m and more is expected to be imported this year due to low production.
As a sustainable solution, the association believes the country should aim to increase soya bean production from the current 30 000 metric tonnes (mt) to at least 150 000mt per annum in the next 3-5 years and further buttress this through value chain reconstruction measures.
Sakunda Private Limited is providing $48,7 million to boost soya bean farming in Zimbabwe this year amid a sharp drop that has led to a shortage of cooking oil and stock feeds on the domestic market .
Kuda Tagwireyi's Sakunda Private Limited is providing half of the $100 million loan facility to support oilseed farmers, with government bankrolling the remainder, Zimbabwe Oil Seed Producers' Association president Busisa Moyo has said.
"About half of the proposed funding would be used for irrigation infrastructure and the rest would be used to buy seeds, fertilizers and pesticides," Moyo said, adding they were looking at planting 60 000 hectares of the crop by November, with production expected to scale 150 million mt a year.
Nationally, the soya bean industry is expected to meet a national need of 200 000 tonnes this season but farmers have dumped the crop due to lack of financing.
The soya beans' financing is under Command Agriculture, which the opposition alleges is an illegal parallel programme of the State specifically designed to pursue a narrow electoral agenda specifically the 2018 harmonised elections.
Inspite of the prevailing challenges, financial research firm Equity Axis does not anticipate any acute shortages of audible oils from human consumption in the market given a historical interpolation.
However, inputs and raw materials costs have escalated dramatically over the last few months and shelf prices have responded with a spike.
Equity Axis said there is no sign that the government is mooting a sustainable solution to the crisis which is evidently non monetary.
"We forsee the continued improvisation of stop gap monetary measures such as stabilization facilities with little inclination to addressing of attendant fiscus imbalances," the leading research firm said.
"The stakes are even high as we move towards 2018. The central government will therefore likely highly expose the central bank through quasi fiscal activities to provide short term economic stability." Daily News