State refuses to withdraw Lumumba insult rap
By Tarisai Machakaire
A Harare magistrate yesterday dismissed an application by former Zanu PF youth leader William Mutumanje, popularly known as Acie Lumumba, to have his case of insulting President Robert Mugabe struck off the roll.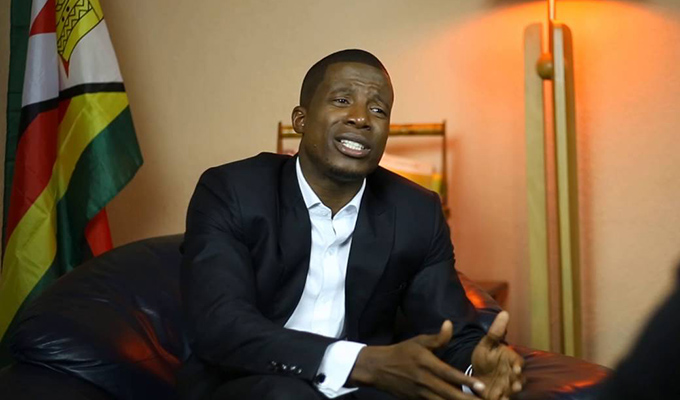 Mutumanje appeared before Harare magistrate Nomsa Sabarauta facing charges of undermining the authority of the president.
Sabarauta remanded Mutumanje to August 17, and ruled that "the case would go in circles if he was removed from remand because there was a possibility that the prosecution would summon him back. The State should not be seen to blow hot and cold over this case.
"It was prosecution that made a promise before the apex court to withdraw charges and it is the same State that is now saying they want to go to trial although at the same time they are saying the docket is held up at the Prosecutor-General's office," Sabarauta ruled.
"I will postpone the matter and on that date, either accused person is going to reinstate his application for the matter to be heard at the Constitutional Court (Con-Court) or State is going to have to proceed to trial."
Lumumba's case was referred to the Con-Court after he argued that his constitutional right to freedom of expression had been trampled on when he was charged under section 33 (2) (b) of the Criminal Law (Codification and Reform Act) for the alleged presidential insult.
Lumumba's lawyer, David Hofisi, slammed the State for being unprofessional and unethical, saying there was no way that the accused person could agree to a trial date on such circumstances.
"It is patently unjust and now requires a chamber application for reinstatement by the accused person on basis that the State was not candid with the court . . . an application to hold the National Prosecuting Authority (NPA) in contempt of court and an action to recover costs from them," Hofisi said.
"This is treacherous and is indicative of institutional insincerity and absence of due regard of the proper administration of justice… "
Charges against Lumumba arose on June 30 last year, when he was launching his political outfit Viva Zimbabwe at a Harare hotel.
During his address, Lumumba — referring to Mugabe — reportedly said: "you have not been insulted; you are only insulted by protesters."
" . . . Mugabe f**k you, I am drawing the red line, our kids are in trouble so, it's a red line . . . and my name is Lumumba, Lumumba, Lumumba…," the court heard.
Lumumba had defended his utterances saying they were a way of expressing his displeasure at how Mugabe has run down the country. Daily News