The National Social Security Authority (NSSA) has thrown down the gauntlet by refusing to inject new money into the troubled Cold Storage Company (CSC) until a 12-member board appointed by government last month has been dissolved.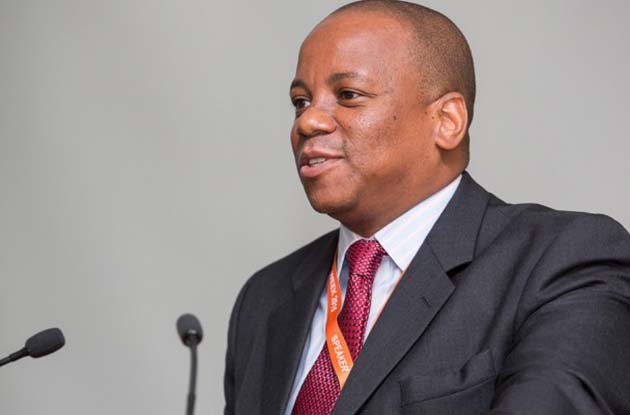 NSSA intends to inject US$18 million of pensioners' money into the parastatal to pull it back from the brink of collapse.
CSC has been reduced to a shell through years of unchecked mismanagement and asset stripping and hence requires nothing short of a competent board and management team to revive it.
It also requires a huge bailout to set it on a recovery path and retire expensive debt.
But that capital injection might hit a snag because the pay-as-you-go NSSA pension scheme does not have the confidence in the newly-appointed CSC board.
NSSA board chairman, Robin Vela, said the authority would only pump in new money into CSC once the current board has been dissolved and a new, inspiring line-up put in its place. The authority is not convinced that the newly-appointed board has what it takes to turnaround the parastatal, in which government is the sole shareholder.
"We want a board of proven competent people. This is pensioners' money and should be injected into an entity and board that exhibits signs of being business-minded," said Vela, an investment banker.
"It is only fair to invest in a company that has potential and right people to make profits".
The board, appointed by Agriculture, Mechanisation and Irrigation Development Minister, Joseph Made, has Sylvia Khumalo-Jiyane as chairperson.
Khumalo-Jiyane is deputised by Nemrod Chiminya.
To complete the cast up are board members Emily Mumbengegwi; Anxious Masuka; Rufaro Mazunze; Khodholo Setaboli; the chief executive officer of CSC, Ngoni Chinogaramombe; Peter Nyoni; Cecilia Paradza; Bhekhithemba Nkomo and two Ministry of Agriculture representatives, Unesu Ushewokunze-Obatolu and Reston Muzamhindo.
Nyoni, Paradza and Nkomo represent NSSA to the board.
The CSC board has set tongues wagging following revelations that a quarter of the appointees were related, in one way or the other, to bigwigs in President Robert Mugabe's Cabinet.
For example, Chiminya is brother to Home Affairs Minister, Ignatius Chombo, who also happens to be the ZANU-PF secretary for administration – placing him fourth in the ruling party's hierarchy.
Mumbengegwi is the wife of Foreign Affairs Minister, Simbarashe Mumbengegwi.
Nyoni, although he came through NSSA, is husband to Sithembiso Nyoni, the Minister of Small to Medium Enterprises and Cooperative Development.
There are also questions around the independence of the CSC board considering that Ushewokunze-Obatolu and Muzamindo are from its parent ministry, where they serve as principal director for livestock and principal director in charge of farm mechanisation, respectively.
NSSA has since communicated to the CSC management and its parent ministry that it will have nothing to do with the parastatal until a new board comprising a maximum of nine members with a proven track record of having the potential to revive the company has been appointed.
On Monday, Vela met with Agriculture, Mechanisation and Irrigation Development Deputy Minister, Paddington Zhanda, to discuss the matter, among other issues.
"Our vision is to create a company whose board and management has what it takes to revive the company so that it can be able to export to lucrative markets, earning the much-needed foreign currency (while) at the same time satisfying the local market," Vela said.
While NSSA may have made its reservations known to the appointing authority, government is not known for listening to dissenting voices.
It is therefore highly unlikely that NSSA would prevail, chiefly because it can barely claim to have the autonomy to flex its muscles since it falls under the Minister of Public Service, Labour and Social Welfare who can easily whip Vela and his team into line.
The newly-appointed NSSA board also went through a lengthy process of vetting by the Office of the President and Cabinet before receiving the thumbs up at that top level. That alone means that President Mugabe had a hand in the board's appointment and may not want to be seen to have failed in scrutinising the nominees before appointing them.
By challenging CSC and Made, the NSSA board has inadvertently challenged the President which, while it is the appropriate thing to do for any shrewd investor, is unprecedented Zimbabwe.
If President Mugabe and Made were to give in, they would have given NSSA the teeth to bite and be effective, which has been lacking in the past.
It would also come as a welcome development in the investor community, where the ruling ZANU-PF government stands accused of advancing political considerations at the expense of economic pragmatism.
Future appointments to parastatals could only get better should this happen. Of late, NSSA has been vocal about its investments in listed companies, becoming unpopular with some executives.
This year, NSSA has been up in arms with CBZ Holdings and ZB Financial Holdings over the companies' corporate governance shortcomings.
NSSA believes there is room for improvement in the performance of many of its investee companies to the extent of declaring a healthy dividend.
A right structure in all its investments that maximises efficiencies and ultimately profitability and growth would result in the State pensioner's returns increasing.
This would allow it to pursue long-term projects of strategic national importance and review upwards its pension payouts.
Zhanda declined to comment about his discussions with Vela, referring all questions to his boss, Made, who was not immediately available for comment.
"It is only fair for you to talk to the Minister on that issue," he said.
At one time, CSC was the largest meat processor in southern Africa, processing 150 000 tonnes of beef and associated by-products annually.
Some of that meat was exported to European Union markets, where CSC had an annual quota of 9 100 tonnes, earning the country at least US$45 million worth of foreign currency annually.
CSC is currently operating at less than 10 percent capacity.
It owns abattoirs in Bulawayo, Masvingo, Chinhoyi and Kadoma and several ranches across the country although the majority of them are currently derelict, with only the Bulawayo unit functional.
The parastatal's farms have a carrying capacity of 8 533 animals, but currently have a herd of about 700. The parastatal is saddled with a US$25 million debt, which it has been battling to service. Financial Gazette