By Oliver Kazunga
Zimbabwe's third largest platinum producer, Unki Mine, increased its production by seven percent to 19 900 ounces (oz) in the fourth quarter ended December 31, 2016 on the back of an improvement in milled tonnes and higher grades.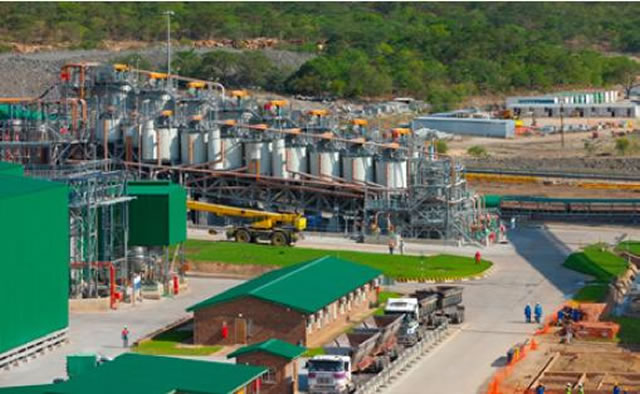 The mine is owned by Anglo American, the world's largest platinum producer.
Anglo American in a quarterly update released last week, reported a two percent increase in platinum production (expressed as metal in concentrate) to 610 100oz with strong production from its other mines in South Africa.
"Unki production increased seven percent to 19 900oz driven by increased tonnes milled and higher grade. Independently managed production (mined and purchased, but excluding third party purchase of concentrate), decreased by five percent to 189 500oz, driven by lower production at Bokoni due to closures of two shafts at the end of 2015," reads the report.
The group's chief executive Mr Mark Cutifani said: "Operational improvements across the portfolio delivered a four percent production increase on a copper equivalent basis in the quarter."
"Refined platinum production decreased by 15 percent to 631 600oz following the Waterval Smelter run-out and subsequent rebuild, which impacted refined production by 59,000 ounces in the quarter."
Platinum production at Unki has over the years been on a steady rise. In the first quarter of 2016, the mine recorded a 14 percent increase in production due to improved running time of the concentrators and increased head grade.
Unki mine realised 19 000oz during the period.
Total platinum production for Anglo American Platinum went up four percent to 567 000oz during the quarter.
In the first quarter of 2016, group platinum production (expressed as metal in concentrate) increased four percent to 567 000oz due to an increase in production at Amandelbult, Mogalakwena and Unki, partially offset by lower production at Rustenburg.
Refined platinum production decreased 52 percent during the period to 261 000oz due to a planned stock take at the Precious Minerals Refinery (PMR) and a Section 54 Stoppage, which closed the PMR for 12 days, and materially impacted production for a subsequent 37 days. The Chronicle