Retrenched Zisco workers await packages
By Lovemore Zigara
ZISCOSTEEL workers are still to be paid their retrenchment packages six months after the Government terminated their contracts on three months' notice.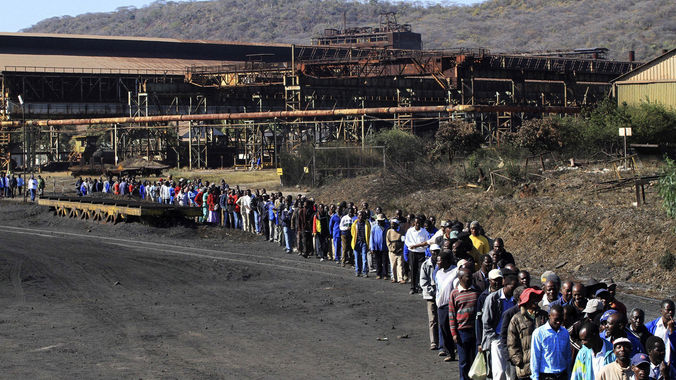 The Government in August last year terminated contracts of Ziscosteel's 1 600 strong workforce.
Ziscosteel Joint Workers' Union chairman Mr Benedict Moyo said the workers were waiting to get their retrenchment packages before they can start negotiating on how they can be paid their outstanding salaries, which have an eight year backlog.
"We are still to receive the monies owed to us, which includes salaries for the three months notice period, the two weeks for every year served as well as cash in lieu in respect of leave days. From our agreement with the Ziscosteel board we agreed that the workers' union would be dissolved after every employee has received their dues," said Mr Moyo.
"We were supposed to meet on 15 January for an update on the retrenchment packages but I am sure we will meet in February for an update on the issue. Once that is finalised then we will then see how best the salary arrears backdating to 2008 could then be paid."
The Government has left the door open for workers who would want to return to the steel giant once an investor has been found to resume production. Finance and Economic Development Minister, Patrick Chinamasa announced in his 2017 budget presentation that Ziscosteel had dismissed the workers who were still employed by the steel giant on three months' notice.
He also announced that the Government would assume the integrated steelworks manufacturer's debt.
The move by the Treasury effectively confirmed the collapse of the much-touted Essar deal, which was signed in September 2011 in an initial transaction worth $750 million whose failure was blamed on the depressed metal prices on the world market.
The Government has started looking for new suitors to take over the iron and steel manufacturing giant including locals. The Chronicle