Man who turned daughters into sex slaves jailed 20 years
By Obey Sibanda
A Bulawayo City Council security guard who turned his three daughters into sex slaves and impregnated one of them has been sentenced to 20 years in jail.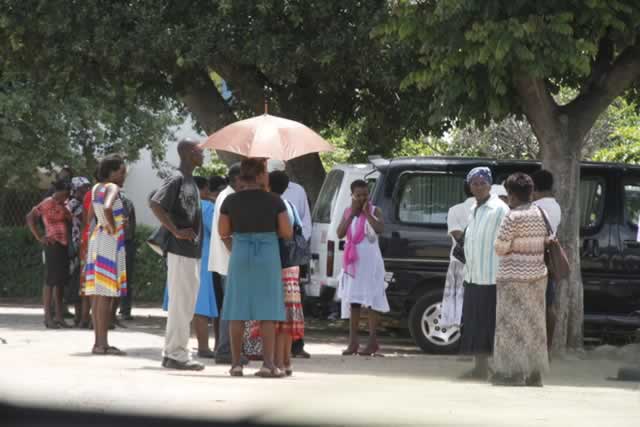 Nelson Ndlovu (60) pleaded not guilty to a charge of rape when he appeared before Bulawayo magistrate Mr Chrispen Mberewere but was convicted due to overwhelming evidence.
Mr Mberewere suspended five years on condition Ndlovu does not commit a similar offence within the period.
Handing down sentence, the magistrate castigated Ndlovu's behaviour, describing it as going against the traditions of black people.
"What makes this case worse is that you had sex with your own daughters whether by consent or not. It defies logic how one can be attracted to his own blood. Society disapproves," said Mr Mberewere.
The complainant (24) told the court that it was a norm that everyday in the morning they were supposed to wake their father up.
She said on June 9 this year at around 5AM, the door to her father's bedroom was partially closed, so she knocked but got no response.
"When I entered his bedroom, he was already up. He quickly pushed me to the bed, gagged me and forcefully removed my undergarments before he raped me. After the rape he shoved a $5 note into my skin tight and told me that it was our little secret.
"It was not the first time he raped me. He once raped me when I was 16 years old but it was not reported," said the woman.
During the course of the trial, it was revealed that Ndlovu had sex with his three daughters and fathered a child with one of them.
One of the daughters, who has a child with her father, tried to absolve him. She told the court that the money that her father gave to her sister was for relish not to buy her silence as she has claimed.
The girl said there was nothing amiss about the $5 as they solely depended on their father for upkeep and he gave them money every day. When she was cornered by the State, she revealed that she had consensual sex with her father several times.
"I have never been raped by my father, but he always solicits for sex from me and we indulged with my approval at all times," she said.
Ndlovu, through his lawyer Mr Khulekani Sibanda of Mathonsi Ncube Law Chambers, pleaded for leniency saying a lengthy prison term would likely be a death sentence.
"My client is very advanced in terms of age. He is of poor health with a diminished immune system, therefore he begs for leniency," said Mr Sibanda.
Prosecuting, Mr Simbarashe Manyiwa told the court that on June 9 at around 5AM, the complainant went to her father's bedroom to awaken him but he grabbed her.
"He raped her once without protection. She told her younger sister about the act before she made a police report leading to the accused's arrest," said Mr Manyiwa. The Chronicle