Man wants Mugabe portrait removed from courtroom
By Tatenda Dewa | Harare Bureau |
Richard Mangena from Chitungwiza has filed an urgent application at the Constitutional Court to have President Robert Mugabe's portrait removed from a courtroom where he appeared on assault charges.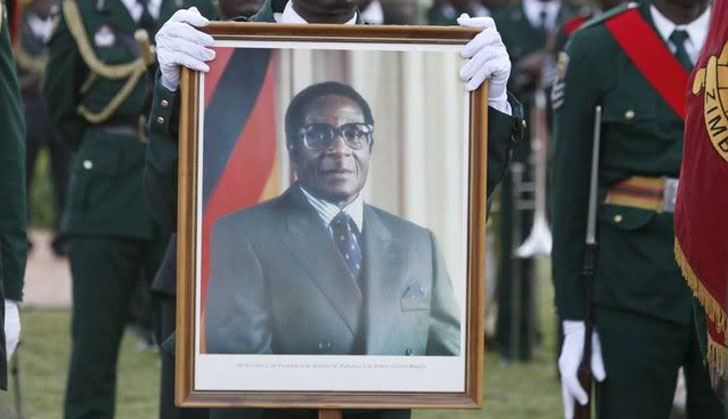 In the application, Mangena cited a magistrate, Witness Mtetwa, the Judicial Services Commission, the Acting Prosecutor General, Ray Goba and the Attorney General, Goba and Attorney-General Prince Machaya as respondents.
He appeared in court on March 7 after being arrested for alleged assault, but insisted that he would not be tried in a courtroom where Mugabe's portrait hung behind the magistrate.
In his application, Mangena argued that the set-up compromised judicial independence.
"This is an application for stay of the proceedings in the Magistrates' Court while this honourable court determines my application for access and, should the court grant access, my constitutional challenge," he said.
"The matter is urgent, as I am now at imminent risk of being tried and possibly being sentenced at a time when an application seeking to challenge the constitutionality of the proceedings under which I am being charged is pending in this court," reads Mangena's application.
Mangena insists that by maintaining Mugabe's portrait in the courtroom, his constitutional rights are being undermined, adding that the court might be deemed improper for associating with Mugabe's picture.
"The appearance of independence is indispensable to maintaining public confidence in the judiciary system.
"For this reason, members of the judiciary are not only prohibited from accepting bequests and gifts which may influence their judicial conduct, but also those that give the appearance of judicial impropriety.
"Therefore, it is my submission that the courts must not only be independent and impartial, but they must be seen to be independent and impartial (by not associating with the portrait," he said.
Mangena  is being represented by Zvikomborero Chadambuka, an advocate. Nehanda Radio