By Tatenda Dewa | Harare Bureau |
Zimbabwean motorists face harm to their vehicles as large local companies are reportedly distributing thousands of litres of contaminated diesel, according to a new report titled How Swiss Traders Flood Africa with Toxic Fuels.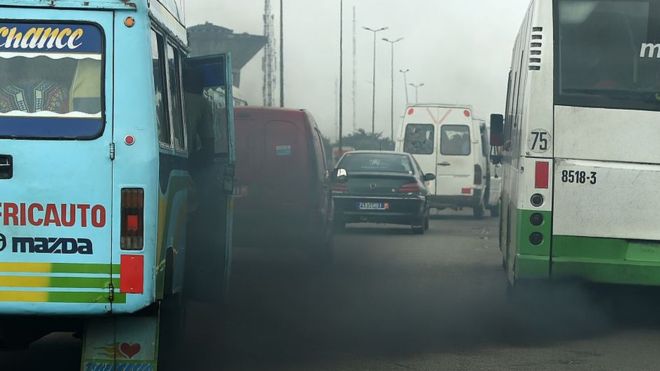 The fuel that contains high levels of sulphur, according to the report done by Public Eye, a Swiss corporate watchdog, is being procured from Switzerland by such companies as Sakunda Holdings, Redan Petroleum and Zuva Petroleum.
The local procurers' major partners are Glencore and Trafigura.
Besides Zimbabwe, Public Eye, studied Nigeria, Sierra Leone, Tanzania and Togo where Swiss suppliers are reportedly dumping toxic fuel.
The watchdog says it was partnered by a reputable laboratory in analysing the sulphur content as well as other damaging substances normally found in gasoline and diesel  sold to Africa.
"None of the fuels sampled were even close to the qualities of fuel being sold in Europe," noted Public Eye.
"Indeed, it is an industry in which Swiss trading companies play a decisive role. Having developed into giants, companies such as Vitol, Trafigura, Mercuria, Gunvor and Glencore now own more oil tankers and storage facilities than the oil majors. They not only sell and supply dirty fuels to the African market, but also produce them in search of bigger profit," it added.
"Glencore used a company called Alveir Management, which it wholly-owned and registered in the British Virgin Islands, to provide a US$22,2 million loan to Woble Investments Ltd, a local company which bought Zuva.
"Zuva is one of the biggest oil companies in Zimbabwe after acquiring BP and Shell assets in 2010," reported the watchdog.
Trafigura began its acquisitions in Zimbabwe with a loan, according to the report.
At the end of 2013, it guaranteed a $120 million loan by French bank Société Générale to Sakunda Holdings.
In December of the same year, the company bought a 60 percent stake in Redan Petroleum and, a few months later, Trafigura concluded a $262 million deal to buy 49 percent of Sakunda Holdings too.
With both Redan and Sakunda in its pocket, Trafigura controls more than 125 retail outlets and imports about 50 percent of the country's petroleum product needs, according to Public Eye.
The report adds that toxic fuel is a health hazard as it causes air pollution, thereby contributing to human deaths.
"By increasing air pollution, high sulphur fuels have direct consequences for public health. In 2012, the World Health Organisation categorised diesel exhaust as carcinogenic, a move that added to the long list of known negative health effects from traffic-related emissions. High sulphur gasoline (petrol) and diesel also destroy emissions control technologies in vehicles," said Public Eye.
The imported diesel, it added, contained sulphur levels several hundred times more than authorised concentrations.
Zuva chief executive officer, Bethwell Gumbo, however told the Zimbabwe Independent that they tested all imported fuel and denied any Swiss company had stakes in his company. .
"All the fuel is tested at the port in Mozambique before it is sent to the market," Gumbo said. "I saw that report on the internet but Zuva is not (even) owned by a Swiss company." Nehanda Radio