Zion Christian Church (Zimbabwe) buys church building in the UK
By Staff Reporter
UNITED KINGDOM – Over 60 members of the Zion Christian Church (ZCC – Mbungo) flew in from Zimbabwe on Friday for the official opening of a church building bought by the church in Wellingborough here in the UK.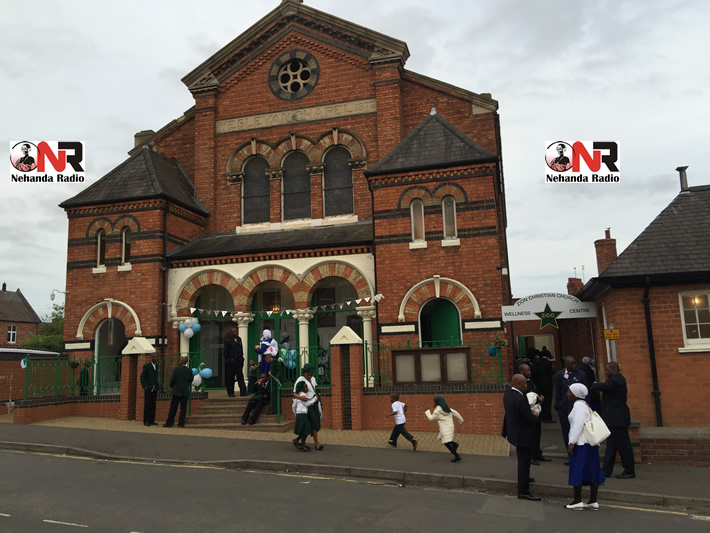 The double story complex – made up of two large buildings near the town centre, was opened over the weekend by the church leader, Bishop Nehemiah Mutendi. Hundreds of ZCC members who fellowship in the UK were also present.
The famous ZCC Mbungo brass band – 'Mabhosvo' was also present and added colour and verve to the occasion.
The 102 year-old-church was formed by Bishop Samuel Mutendi in 1913 and is now led by his son Bishop Nehemiah Mutendi. Members of the church make an annual pilgrimage to Defe (in Gokwe) to mark the day and resting place of Samuel Mutendi who died on 20 July 1976.
The church has built 10 schools, four primary and six secondary schools, and is planning to build a technical and vocational training centre. The ZCC Mbungo Church and Conference Centre in Masvingo has a capacity of 15 000, making it one of the biggest in Africa. The building cost an estimated US$2 million.
The recently purchased building in the UK now means there is now Mbungo 1 (Masvingo) and Mbungo 2 (Pretoria- South Africa) and Mbungo 3 (Wellingborough – UK). Another massive complex is being built in Belvedere, Harare.
More pictures of the Zion Christian Church (ZCC Mbungo) church in the UK