By Cletus Mushanawani
MUTARE – Senator Monica Mutsvangwa has called on President Mugabe to ensure that conditions for free and fair elections prevail in Manicaland during the Zanu PF leadership plebiscites later this year.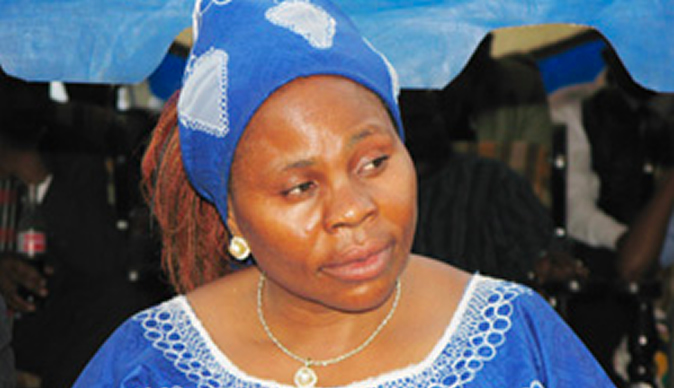 Her sentiments come on the backdrop of heated exchanges she had with Zanu-PF national secretary for administration Didymus Mutasa over the weekend after a letter from the latter addressed to the former was read during a provincial co-ordination committee meeting held at Mutare Polytechnic last Saturday.
The letter highlighted that Sen Mutsvagwa ceased to be a Central Committee member when she opted to contest for the provincial chairmanship which was won by Ambassador Dr John Shumba Mvundura last November.
In separate interviews on Monday, both Mutasa and Sen Mutsvangwa stuck to their guns, with accusations and counter accusations being peddled. Mutasa insisted that Sen Mutsvangwa should cease to perform duties of a Central Committee member because she relinquished her post when she decided to contest Ambassador Dr Mvundura in last year's elections.
"The letter which was read on Saturday was just a reminder to Sen Mutsvangwa that she is no longer a Central Committee member because she voluntarily resigned to contest a lower post which she lost to Mvundura. In our party, it is clear that if you hold a senior post and want to contest for a junior post, you relinquish that post first.
"Sen Mutsvangwa should blame herself for making an ill-informed decision. She knows this very well, and why should she blame others for her own mistakes?" said Mutasa.
Sen Mutsvangwa would have none of it and insisted that it was politics at play because the letter was read in public well before she got a copy. She said it took about seven months for the letter to be written to her, showing that there was a hidden agenda.
"The letter purporting to dismiss me from Central Committee is just dirty campaign tricks. It has nothing to do with this outgoing Central Committee, but these are desperate efforts from people who are mortified of my popularity and strong candidacy in the forthcoming Central Committee elections. They are trying to undermine democracy in the party by cheating and scaring away the electorate to elect a candidate of their choice.
"This clearly vindicates my earlier position that their earlier win in the provincial elections last November was an outcome of rigging. As the party leadership elections are approaching, all I request for is President Mugabe as the leader of the party to ensure that there are conditions for free and fair elections in Manicaland. I can assure you that I will teach those male chauvinists a lesson they will never forget. It is a matter of record that in the tough 2008 elections they all lost and I won for Zanu-PF. I have been in this game since the tender age of 15 against racist and colonial Rhodesia. Zanu-PF has no place for gender bigotry," said Sen Mutsvangwa.
Mutasa hit back and said: "Which popularity does she (Sen Mutsvangwa) have in the party? She contested and lost to Cde Mvundura. I also won during the 2008 elections.
"You should not be fooled by people who don't know politics. I realised that she is blind and claiming a position which she does not possess and I was just reminding her that she resigned and should cease to be a Central Committee member. Her activities should be limited to the constituency she represents as a senator," said Mutasa. Manica Post