By Nigel Mutore
RASTA-kwasa singer Dino Mudondo is at loggerheads with sungura musician Peter Moyo after he reportedly snatched the latter's girlfriend identified only as Ruth.
Ruth hails from Gweru but recently relocated to the capital and has been spotted in the company of several male musicians at "strange" places.
A fortnight ago, Dino attended Young Igwe's show at a local city club in the company of Ruth and the two were getting cosy. Young Igwe developed a "hawk eye" and spotted them as he was on stage. At break time, Dino tried to greet Young Igwe but he was given a cold shoulder in full view of revellers.
In an interview, Dino confirmed the clash with the Mira Newako singer over Ruth. Dino proposed love to Ruth after she told him that they are no longer an item with Peter, he revealed.
"It's true, it happened but I don't think it's an issue. My friend, the issue here is simple; I arrived at Peter Moyo 's show at City Sports Bar in company of my girlfriend Ruth, Peter's former girlfriend, and when he saw it he was not pleased," he said.
"I then realised it and i tried to greet him and he snubbed me and he was furious. I asked my girlfriend whether they were still in love and she told me they were no longer in love. I then decided to leave the show venue to avoid some confusion," he said.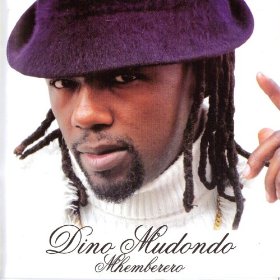 The Chirangano singer said when they got home, Peter started communicating with Ruth on whatsapp .
"While I was sleeping, I realized that Ruth was apping someone and I confronted her and discovered that it was Peter and she said they were just chatting. Peter then phoned me and told me that what I was doing was wrong since he had great plans with Ruth.
"He even told me that his family and the band were aware of his relationship with Ruth and that is why he was furious when I went to his show holding her," added Dino.
Peter however refuted the claims and said he never had a clash over a girlfriend in his life.
"I don't have Dino's number, neither did I ever share the stage with him and in my phone Ruth doesn't exist in my contact list," he said.
"Dino was there at City Sports Bar and I talked to him when he came to the VIP enclosure and I greeted him," he added.
The woman at the centre of controversy, Ruth confirmed that the two musicians clashed over her. She admitted being in love with Dino but said they were just friend's with Peter Moyo unless the 24 years old had feelings for her.
"Peter is not my boyfriend but we just talk on whatsapp and we are friends and I don't know what they argued about with Dino," she said.
"They had a misunderstanding but am still on talking terms Peter," she added.
She however begged this reporter not to publish the story saying it would damage her reputation.
"No please don't publish that story, it's not an issue; you can call me later hanti," she said.
A source close to the goings-on said that Peter at one point gave Ruth his Mercedes Benz so that she would 'floss' around.
"Ruth was a disappointment, she was given a Merc by Peter and she dumped him. She is even boasting that museve wasara and is deeply in love with Dino," said the source.
It also emerged that Peter once clashed with Orchestra Mberikwazvo dancer Selamani "Majuice" Mpochi over the same woman. The Utakataka leader was mad that Ruth cheated on him with a dancer. Ruth and Majuice were spotted getting cosy several times. H Metro