By Wongai Zhangazha
Zimbabwean businessperson James Makamba has broken his silence on his long-rumoured affair with the country's first lady, Grace Mugabe.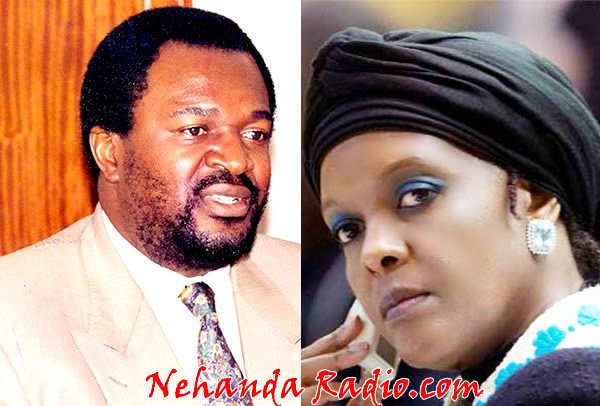 Makamba, a close ally of the once prominent, now deceased Zanu-PF member Solomon Mujuru, insists that they were just business partners.
Makamba, a former Zanu-PF central committee member and MP, is living in exile in London. He fled Zimbabwe in 2005 after being charged with illegally moving £3.7-million, $2.1-million and R15-million into offshore accounts on separate occasions.
The wealthy businessperson, whose interests include telecommunications, mining, retail, broadcasting and consulting, has been silent about his personal life for years. He has now spoken out on his official website, saying that he wants to clear "media myths"
Makamba said he wanted to set the record straight about the rumours clinging to him, and to take public pressure off his family.
Referring to himself in the third person, his website entry reads:
"Allegations about such an affair surfaced during the late 1990s when, along with other members of the Zanu-PF central committee, he was working with Grace Mugabe on international fundraising initiatives focused on improving the lives of Zimbabwean women and children.
"Previously, Makamba had done similar work with President Mugabe's first wife, the late Amai Sally Mugabe. The funds raised were used to build schools, orphanages, and old-age homes, set up bursaries, establish development organisations, and implement rural electrification programmes."
Mutual respect
Makamba dismissed the allegations that he had had an affair with Mugabe, pointing out that "all of us were in one another's company more or less continuously. Rumours were bound to arise. But, in African culture, every woman you encounter is a mother or a sister, depending on her age. We all respected the social barriers such terms imply."
Speaking on the foreign currency charges, Makamba said they were laid against him on three different occasions for violating Zimbabwe's Exchange Control Act, and that this led to him spending more than six months in prison "without trial".
He said: "I can account for every penny I've earned. So, it was easy to prove, for instance, that, when I was consulting for Lonhro, I was paid with what are called 'free funds'. I was paid in London for work I did in London. There was no payment made in Zimbabwe that I could have externalised.
"Also, accusations that Telecel Zimbabwe [a telecommunications company in which he has shares] was not returning roaming funds to Zimbabwe were shown to be unfounded. All cellular operators work through a clearing house and all records are absolutely precise."
It has been reported that Makamba was negotiating a return to Zimbabwe to rescue his businesses. Mail & Guardian