By Lance Guma
Popular evangelist Emmanuel Makandiwa has prophesied the imminent death of someone he says has deprived people of their freedom in the country. The 34 year old founder of the United Family International Church (UFIC) also said the country will be plunged into political chaos and urged people to start praying.
Makandiwa said this during a church service on Sunday, the same day Nigerian 'prophet' Temitope Balogun Joshua (TB Joshua) repeated his prophecy that "the death of an old African president" is imminent. In February T.B Joshua announced that an African leader would die within 60 days, but did not mention the country.
On Friday an estimated 100,000 UFIC church members are set to converge on the National Sports Stadium for what has been billed as 'Judgment Night'. Eerily the theme of the service is 'Your Enemy is Going to Die on that Night'and Makandiwa said "lots of things are going to happen."
"Because of our environment, I will not give much detail, but as prophets, we choose what to say and what not to say. For now, all I can say is pray for Zimbabwe. Judgment Night has already created its atmosphere and our enemies are ready to die. We can't reverse it, unless they repent before the night," he said.
The charismatic evangelist issued a chilling warning saying: "They are dying. Somebody has to die on that Friday morning so that you will be set free. Some people may blame the church, but God is ready to make changes. Are you ready to be blamed? An angel of death shall be released."
Makandiwa also predicted that his church would be persecuted as a result of his prophecies, saying: "I see a group of professionals in Zimbabwe spearheading attacks against the ministry. I will not give you their names, but these are going to come from sectors with these initials: the D and the M and the J".
The young prophet has surprised many with his pulling power. His services easily fill up the 60,000 seater National Sports Stadium in Harare. His wealth has also come under increasing scrutiny after he bought a Lexus 570 sports utility vehicle and a 61-piece Italian-made PA system worth US$100,000.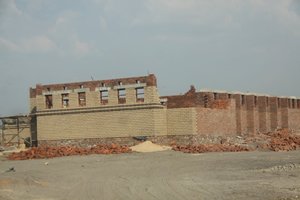 Makandiwa is also building a multi-million-dollar 30,000 seat church in Chitungwiza. Questions were raised about the deal that saw him get the land, with the local MP and some residents alleging corruption.
Makandiwa preaches what is known as the 'prosperity gospel', a doctrine which claims that financial blessings are the will of God and that faith, positive speech and donations to Christian ministries will always increase one's material wealth.
In one service he boasted that when he crashed his Mercedes Benz S320 it was quickly replaced by a brand-new S600.
Last year Makandiwa showered a Waterfalls couple, and one of the Mahendere Brothers gospel singers, with a house and a Mercedes Benz vehicle as gifts for their wedding. This wealth concept has tapped in to the high unemployment levels and poverty in the country with thousands of followers rushing to join his church.

The young preacher has cashed in by getting donations from rich and poor people alike and selling 'spiritual airtime' vouchers. Last month he was given a licence to begin publishing a monthly magazine called 'The Family'. It's also reported he might be launching a newspaper very soon 'to grow his following and reach.' SW Radio Africa