Zimbabwe army General eyes presidency, goes to school
Zimbabwe's succession saga took a new twist after a weekly paper reported that army General Constantine Chiwenga has enrolled at the University of Zimbabwe to study political science, in what analysts are already concluding is the 55 year old preparing his candidacy to replace Robert Mugabe as President.
Mugabe's health is said to be rapidly deteriorating and the political vultures in Zanu PF are already circling around to take over. With the party mostly split between the Emmerson Mnangagwa and Solomon Mujuru factions, a new faction has emerged driving the agenda of having Chiwenga take over.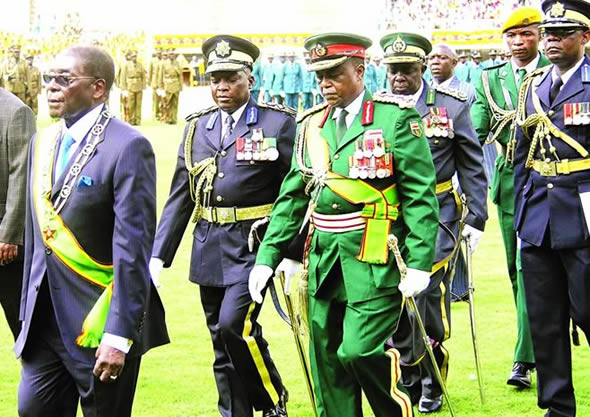 It's reported this faction is supported by people like Attorney-General Johannes Tomana, Zanu PF politburo member and political turncoat Jonathan Moyo, Police Commissioner-General Augustine Chihuri, and the acid tongued army Brigadier-General Douglas Nyikayaramba, among others.
Moyo's rabble rousing opinion pieces are already said to be aimed at promoting the interests of this camp. They are worried about Mugabe's poor health and pushing for an early 'violent' election to try and use an alive Mugabe to win the election and then stage manage his replacement should he die in office. Nehanda Radio.com