By Trust Khosa
I genuinely love sungura. It's a genre I religious follow and my affection for it is beyond words. It's one type of music we were exposed to as we grew up ekhaya under strict parents.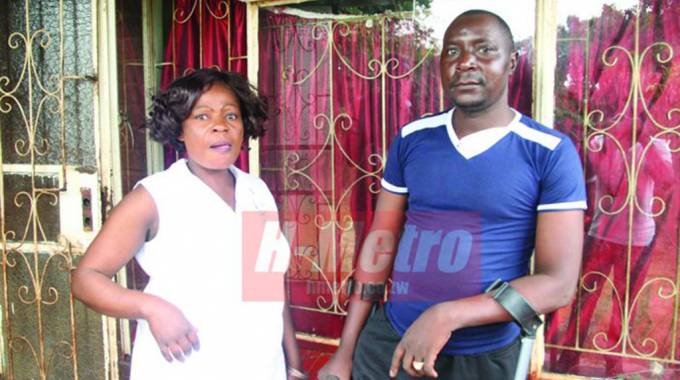 After performing energy-sapping chores like tilling the land, moulding bricks and felling drying, thick and towering trees for firewood in the scorching sun, the body would give in.
Then, the only remedy we needed to sooth our souls was a dose of sungura.
During our childhood, access to the radio was difficult and worse still owning a set.
Like most rural boys who loved sungura, we would sneak out at night and walk 10 or so km to the nearest business centre to catch up with latest musical releases.
The barman, who did not allow us access inside, would leave us dancing merrily to latest release at the verandah.
Imbibers would then give us coins for our fancy foot-works.
Then, we were spoilt for choice with sungura outfits of that time unleashing well-knit projects which had no fillers.
We followed the likes of System Tazvida's releases religiously, the Chimbetus of song – Simon, Naison and Briam not Brian – and of course Paul Matavire among others.
And what more would one ask for when the two Leonards of song – Dembo and Zhakata – would give us polished project regularly.
Then, there was this quartet or is it quintet called Ngwenya Brothers led by Tedius Muchapedza Matsito.
The outfit was just exceptional and their music refreshing and danceable.
In short, we were not only spoilt for choice but there was quality.
Nowadays, it's now a hotch-potch affair in the genre which has severely suffered stunted growth.
Creativity is now a serious deficiency since every sungura artiste – including some of the seasoned ones – wants to sound like BaSharo (Alick Macheso).
Besides lack of creative with the current crop of sungura artistes, I still love the genre but my playlist is biased towards yesteryear greats.
And yesterday, I was hurt to the marrow.
This follows the death of Matsito whose music I started dancing to on a bar verandah at a tender age in the back of beyond.
Matsito succumbed to stroke at Parirenyatwa Groups of Hospitals aged 48. May His Dear Soul Rest in Peace!
In this obituary, I have decided to depart from the norm.
I won't dwell much on his biography, siblings, earnings, family and financial woes but the bitterness he suffered.
Matsito is a bitter charity curse unheard or ignore who would be lowered six fit under with a bleeding sole on his heart.
After losing his musical kit and eventually band members as a result of a road accident, Matsito was never shy to send his begging bow as he genuinely needed help.
Muchapedza knew very well the car crash had literally finished him.
So dire was Matsito's condition that one of his legs got amputated as a result of the illness.
There are however some who made pledges but they were never enough.
My heart bleeds for those who abused his name under the name of fundraising for him yet all they wanted were selfies and mileage.
Earlier on when he went public there were people who helped him and played their part.
But a few months before his death, he was completely forgotten.
This was despite the fact that Matsito was brave enough to go public as a charity case.
Over the years, we have had arts regulatory chiefs in the country, fellow musicians and friends passing touching eulogies on the graveside but still did nothing to save the departed.
This year alone, the arts sector was robbed a lot with national hero Oliver "Tuku" Mtukudzi and Dorothy Masuka still fresh in our minds.
Matsito, who had his own, has on many occasions appealed for medication but all he got in his last days were 'selfie' moments.
So sad were those 'selfie' moments as well-to-do people would burn fuel and roll in expensive wheels just to leave peanuts or simply to have photographs with the ailing men.
Unlike Tongai Moyo who denied being a charity case denying help from the public Matsito deserved to be shown love.
I'm aware that many of you would be playing his music in your cars and homes but we could have done better.
To the relevant ministry and of course National Arts Council of Zimbabwe, it's high time you set such a fund to help artistes in need.
Setting up a funeral policy and medical scheme for artists would be a start point.
As for artists they should not only make hay while the sun shines but invest in their health as well.
But when one sends an SOS, they need to be helped.
This is the case with Matsito who despite being assisted by BaSharo, had gone public.
Sadly, his script is that of a bitter charity case unheard.
He begged but some of the would be benefactors took advantage of his condition.
He went down on his knees but his prayers were not answered. May His Soul Rest in Pace. H-Metro