August 1 violence: 36 MDC activists removed from remand
By Stephen Jensen | Nehanda Radio |
Harare magistrate Rumbidzai Mugwagwa on Wednesday removed from remand 36 opposition Movement for Democratic Change (MDC) activists who were jointly charged for public violence that occurred during protests on the 1st of August 2018.
The state wanted the accused to remain on remand requesting further postponement arguing that it needed to make more recordings from witnesses something they have failed to do for the past eight months, with Mugwagwa knocking down the state's plea for further remand.
The state has been ordered to proceed by issuing summons to the accused. The accused, according to legal representative will wait for the state summons.
The accused were represented by Advocate Moses Nkomo, Gift Mtisi and Gugulethu Mahlangu from the Zimbabwe Lawyers for Human Rights (ZLHR).
The ruling came as a relief to the opposition aligned activists who have for the past eight months maintained innocence over the violence that engulfed Harare during the election results proclamation.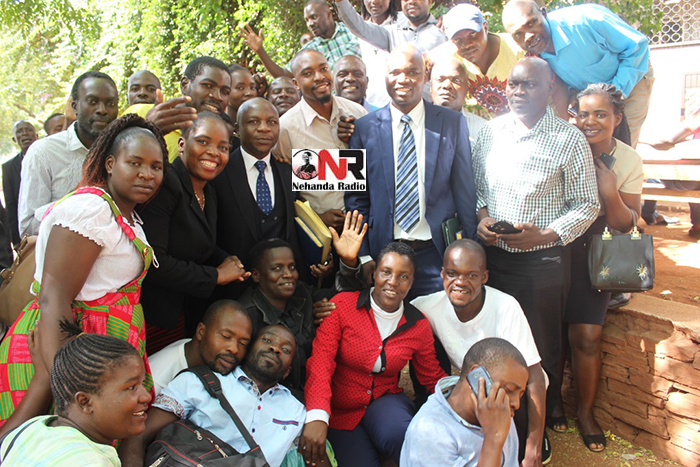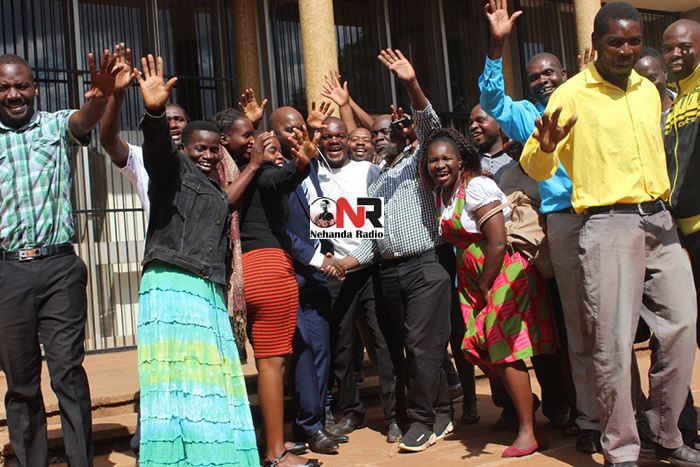 Harare turned bloody on the 1st of August 2018 when soldiers fired live ammunition on civilians killing at least six on the fateful day with some people succumbing to gun shot injuries later.
The skirmishes left scores injured as torture and beatings became the order of the day on the back of property destruction in the capital with the state alleging the opposition MDC was responsible.
The military crackdown was unleashed on opposition supporters in urban areas like Chitungwiza and Harare suburbs where opposition supporters were subjected to brutal attacks.
Although, President Emmerson Mnangagwa, Robert Mugabe's successor, instituted the Motlanhte Commission of Inquiry to investigate the killings, the findings pinned him and his security forces. The report revealed that indeed the police and the military killed civilians on 1 August.
As a result, Zimbabwe, according to the European Election Observer Mission led by Elmar Brook established that the country's election fell short off the mark to satisfy the international standards that are used to measure the fairness of elections.
The report said the election administered by Zimbabwe Electoral Commission (ZEC) lacked 'traceability, verifiability and transparency."
Zimbabwe was hoping to mend its fractured relations with the global community but human rights violations that continue to be unleashed on the opposition has widened fissures with the United States of America maintaining the former British colony on its targeted sanctions list.