The long-awaited Enzo Ishall show in Bulawayo took place on Friday at The Vista and was well attended.
Warming up the stage for the Kanjiva and 50 Magate hit-maker were Que movement DJs who kept the crowd well entertained with their diverse playlist.
At around midnight, Enzo accompanied by Chillspot Records stablemate, DJ Fantan took to the stage and upon hearing the musician's "Stallion" and "Oyii" chants, the crowd went haywire.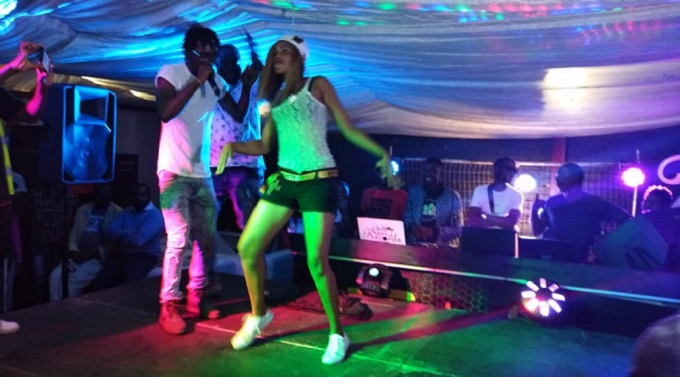 He kicked off his performance with Matsimba which the fans sang along. When he performed his breakout single Kanjiva, the crowd was uncontainable with many pushing and shoving to get closer to the artiste.
The musician, who was clearly overwhelmed, kept repeating the introduction of the track before singing the rest of it.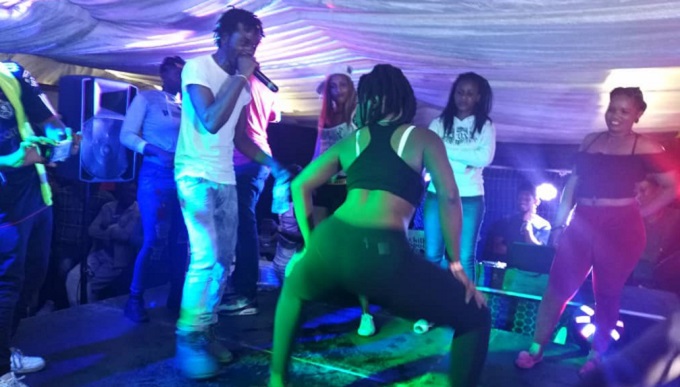 To add onto the fun, the chanter selected a few fans to join him on stage for the performance of the Kanjiva dance. The star was visibly amazed by how the Bulawayo fans emulated the Mbare dance.
Commending the fans, Enzo said the city's fans were actually better dancers than those from Harare.
After Kanjiva, revellers could not wait for the performance of 50 Magate. Many had hoped to see Kikky BadA$$ who features on the 50 Magate video in action during this performance but unfortunately she was not there. However, that did not spoil the fun as there were many fans who were more than willing to fill in Kikky's spot. Like the Kanjiva dance, the chosen patrons did not disappoint.
Speaking after the show, Enzo said: "I didn't expect this much love from the people of Bulawayo.
This was such a humbling experience – seeing fans sing along and dance to my songs.
"I didn't expect it and such experiences give me the zeal to continue working hard," he said.
Those who missed Enzo Ishall's debut performance in the city as well as those who did not get enough of him will have another dance with the artiste this weekend when he performs at Cosmopolitan Nightclub.
Kikky BadA$$ is expected to open up for Enzo at that event. The Chronicle