Tob Billing's Simba remembered in year he would have turned 30
The late Simba Mhere's parents have opened up about life after the presenter died in a car accident in 2015 on his way to the airport.
From the first time he appeared on South African TV screens as one of the contestants vying for the title of Top Billing presenter in 2010, Simba Mhere was a hit.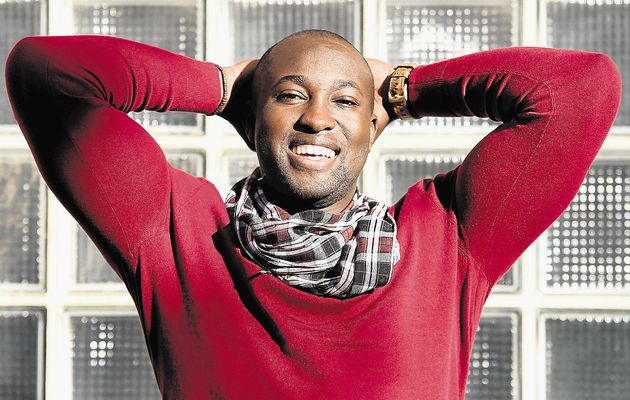 With his burly frame and gentle disposition, he won the hearts of judges and viewers alike.
"Simba was always full of life and had a way of connecting with everyone.
"Our house would be quiet until he walked through the door, and then it was all jokes and laughs.
"It's quiet now and still hard to believe he's gone," his mum, Angela Mhere, says.
On January 31, 2015, Mhere was driving north on William Nicol Drive, about to take the offramp to OR Tambo International airport, when a car slammed into the car. Mhere and a passenger' Kady-Shay O'Bryan, were killed.
His father, Joseph Mhere, survived.
"It's something I'll never forget. I wish I could erase those memories but I can't. It's especially hard when I have to pass the scene of the accident. The memories of that morning come rushing back.
"It's really hard to forget what happened," Joseph says.
In the four years that Simba appeared on Top Billing, he made friends of celebrities and fans alike.
The news of his death sent shockwaves throughout the country and left Mhere's parents and younger sister shattered. And when that subsided, they still had to contend with a lengthy court case.
A sentence of 10 years in prison was handed down to the driver of the other car, Preshalin Naidoo, in June. Joseph says each time they had to appear was like reliving the accident over again.
"It was a painful experience … Not only were we reminded of the way our son died, but also that the person who took his life showed no remorse."
The Mheres say that while the end of the court proceedings did bring some relief, it did little to appease the hurt of losing a child.
"No parent should have to outlive their children. It's like a part of you gets ripped out and you are left with an emptiness that can't be filled because justice has no restoration," says Joseph, adding that, in spite of efforts to rebuild their lives, the pain still runs deep.
Just barely able to fight back her tears, Angela reminds us that Mhere would have been 30 in October.
The Mheres say they've forgiven Naidoo, because that's part of their own healing process.
"We have forgiven him. We have released him because holding on to the anger is like drinking poison and hoping the other person dies," says Joseph. The Citizen