Zimbabwean former president Robert Mugabe's son-in-law Simba Chikore has appeared at the Harare Magistrates' Court, facing charges of kidnapping.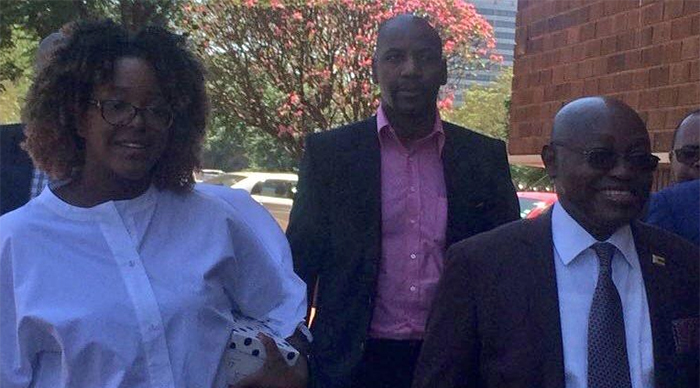 According to a Facebook post by the state-owned Herald newspaper, Chikore was at the court on Tuesday and was in the company of his wife Bona Chikore-Mugabe, his lawyer Jonathan Samkange and police detectives.
"Mr Simba Chikore arrived at the Harare Magistrates court early this morning in the company of his wife Bona Chikore-Mugabe, lawyer Mr Jonathan Samukange and police detectives," read part of the post.
Reports indicated earlier this month that Chikore was wanted by police on allegations he detained a senior airline company official against her will.
Chikore allegedly had Zimbabwe Airways legal head Bertha Zakeyo detained for two hours at the airline's offices in June.
One of Chikore's alleged accomplices, security guard Simbarashe Mutimbe appeared in court earlier this month. He was granted bail of $30, The Standard reported.
The guard was alleged to have "unlawfully deprived Zakeyo of her freedom", the paper said.
In June, Chikore was alleged to have written to Zakeyo, ordering her dismissal for holding unsanctioned meetings and leaking company secrets.
Zakeyo was allegedly detained at her office for two hours by security guards and denied access to her lawyer, the private Daily News reported at the time. News24.com