By Mugove Tafirenyika
Former Defence minister Sydney Sekeramayi appears to have hit hard times as the senator for Marondera is battling to settle some of his obligations, the Daily News can report.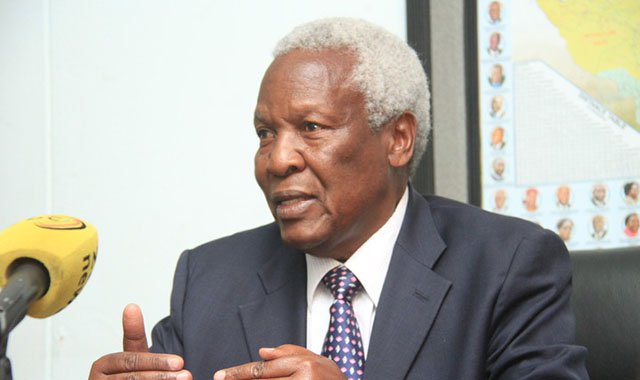 According to the Progressive Agriculture and Allied Workers' Union of Zimbabwe (Paawuz), the veteran politician — aged 74 — is struggling to pay his workers at his sprawling Ulva Farm in Mashonaland East.
Raymond Sixpence, the secretary-general of Paawuz, said the union which represents farm workers was forced to approach the Labour Court where the matter is still pending.
"He (Sekeramayi) owes over $40 000 in unpaid wages and allowances for his over 60 employees and we have since approached the Labour Court," said Sixpence.
The soft-spoken ex-Health minister — who served in various capacities during former president Robert Mugabe's 37-year-long reign — was not responding to text messages sent to his mobile phone nor voice calls.
The Daily News can also report that Sekeramayi, who did not attend deliberations in the Senate yesterday, is also heavily indebted to power utility Zesa Holdings(Zesa) which has lately been coming hard on all defaulting customers.
Sources said the former Defence minister, who was tipped to succeed Mugabe before the despot's cathartic fall last November, had since negotiated a payment plan with Zesa to avoid sequestration.
This was confirmed by Energy and Power Development minister Joram Gumbo yesterday.
"All individuals, all senior politicians — whether they are Zanu PF or MDC — have to pay and I can tell you that …Sekeramayi is one of those senior politicians in the country who came to me after his name had appeared in the media about his non-payment … and said 'things are tough on me but I have got a payment plan' and Zesa readily accepted and that is what I encourage," Gumbo said.
The Energy minister told the Daily News that he had since instructed the permanent secretary in the ministry of Energy to compile a list of all influential people who are in arrears to enable him to put pressure on them to pay up their dues.
Gumbo said under President Emmerson Mnangagwa's administration, there won't be any sacred cows.
"So what I have already done is to ask the permanent secretary to give me a list of debtors and that includes government ministers, senior people in government, companies, farmers, schools, mines, etc. I want them listed, and we will write to them asking them to come up with payment plans and clear their debts.
"As far as I am concerned, there is no one I have been told by the president that they must not pay for the power they use at their institutions, be it at their private homes, farms, schools, even government hospitals. None is exempted from paying and that includes me," he said.
In 2012, the Daily News uncovered what became known as the Zesagate.
At a time the power utility was on a nationwide power disconnection campaign against defaulting consumers, it was revealed that Zesa was conveniently allowing bigwigs, who were stratified under the so-called "sensitive customers", off the hook.
The defaulters included legislators from across the political divide, judges, provincial governors, ministers and their deputies and permanent secretaries.
Among the highest debtors was Mugabe and his wife Grace, who owed over $345 000 as at December 31, 2011.
At the time, Mnangagwa, who was also listed under the so-called "sensitive customers profile", owed Zesa $240 824,03.  DailyNews