By Apostle Dr. James Madzimure
Many Zimbabweans ululated with the appointment of our own son of the soil and professional Prof. Mthuli Ncube as the Minister of Finance. Did we celebrate a Sangoma that pinpoints our own mother as a witch?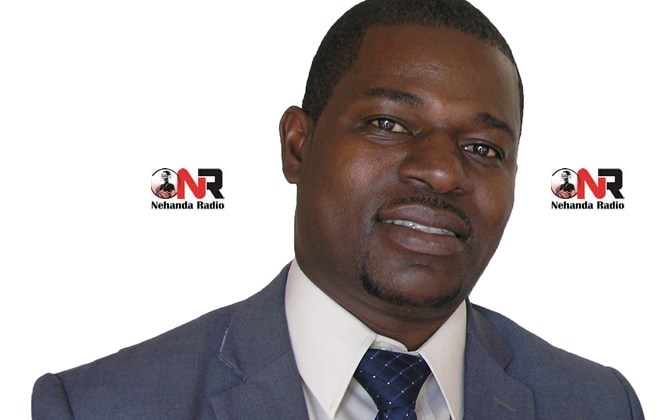 I honestly expected something better rather than increasing the tax regime for the already struggling Zimbabweans. Yes the fiscal coffers may grow fat at the expense of our own sweat and pain. The new approach will further increase the suffering of the people.
Mobile money transactions were helping us ordinary people without friends in the banks to solve the cash crisis. At first I thought the approach might in a way also help to reduce parallel market activities, but we will live to see it.
I applaud the government's desire to come up with working solutions for the nation. We are fully rallying behind the initiatives. However, we need prudent policies that are not selfish but put people's welfare first. The Minister is targeting the informal sector while those who have already been heavily taxed through salaries won't be spared.
What about if the informal sector start demanding their payments in cash? It is just my wild thinking. If owners of business shun mobile money transactions, we will run short of paying options in a cashless society. Actually we must create an enabling environment that must reduce the informal sector instead of the taxman chasing after people who are struggling to put bread at the table.
We are talking of leading by example e.g helping to control inflation and rampant price increases. Recently the government was investing the causes of unwarranted price increases and commodity shortages. This is what we call good leadership. I was checking the percentage increase in charges for electronic money transfers and it shows greediness, typical of most Zimbabweans.
How can I suddenly pay $20 as tax to transfer $1000? What percentage increment from 5 cents? This comes close to 39 900%. What can we say now if each and every business owner follows the same trend? Will there be justification to cry foul over inflation? Fiscal authorities must lead by good example.
We must ask ourselves if our moves are the best for our people for the times we are in. We must look at issues that stimulate production like boosting agricultural productivity and accounting fully for our minerals so that we export and get the much needed forex.
I am standing with you Prof. Mthuli Ncube; I also desire the best for our nation through you. However, in this case I humbly beg to differ with your approach. Sir, go back to the drawing board with your team of advisers and see if you will not cause more harm than good in the process.
The motivation should not just be collection of money, aim to enhance our livelihoods. Imagine our old grannies in the deep rural areas, who were already surviving on mobile transactions of which they were already being short changed by unscrupulous business people. Now they will get even less money as they share with the taxman.
I have no doubt that Zimbabwe is poised to become the jewel of Africa with home grown solutions. I honestly expected something that will bring an end to endless cash shortages and queues in banks. Maybe you can increase tax regime for mobile transactions after you have availed the better option for us to have ready cash.
Currently, the policy is like a thorn in the flesh for an average Zimbo. Big cats will not feel anything because they are in control of the cash in the streets. Prof. Mthuli Ncube, with all due respect, we are giving you another chance to redeem yourself and save the nation of Zimbabwe.
On the creation of the RTGS account and nostro account, I can foresee shops introducing two tier pricing system. Prices in USD will be stable while those on the RTGS will be hyperinflationary and unaffordable to the masses.
These are the things that should be revisited before we have unnecessary social unrests. Bad policy must be criticised for the good of the nation. I don't think fresh minds have started by showing signs of tiredness already. We cannot seat back and watch us going back to the painful 2008 period.
May God richly bless you Prof. Mthuli Ncube and clothe you with wisdom and understanding that will drive our beloved nation Zimbabwe forward.
You have a great mantle upon your shoulders to move us from Egypt to Canaan. May you have more grace with your fiscal and monetary authorities to make prudent policies for the nation? We stand with you honestly, in prayer. We however, kindly ask you for noble ideas.
Zimbabwe you rejoice, we are coming out of trouble, God is on our side. I prophesy milk and honey on our motherland. Indeed God will never fail us. Where man fails, I choose to trust God.
I will never stop interceding for the economic prosperity of my nation, Zimbabwe.
Apostle Dr. James Madzimure writes in individual capacity as a watchman for the nation. The views expressed here do not represent any organisations he might be associated with. The man of the cloth has a genuine burden for the betterment of our nation.