Ever since the start of the year, prices of basic commodities have increased significantly but at the same time salaries of most workers have remained the same.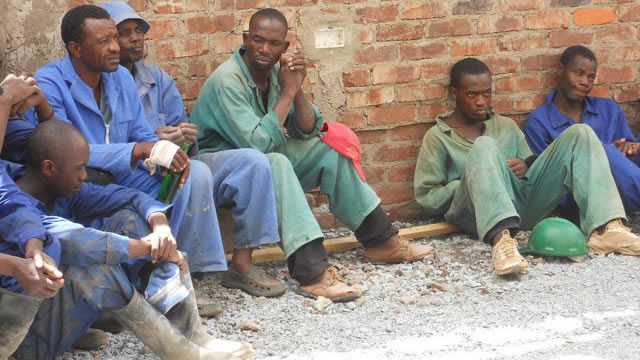 It's no secret but generally there is a three-way pricing system currently operating in the local economy.
There are prices in United States dollars, bond notes and then for electronic transactions for most goods and commodities.
Prices marked in US dollars have generally remained stable but the problem is few people in Zimbabwe have access to this currency.
The bond mote prices are generally higher than the greenback prices but then again, this surrogate currency is also difficult to come by for the populace.
This leaves most Zimbabweans only able to use electronic and mobile money transactions.
However, most traders and shops have significantly increased prices for all paperless-based transactions raging between 60 to 80 percent.
Having to pay double for most basic commodities has put a strain on the wallets of most Zimbabweans.
This is the reason why a number of workers' unions have come out and have urged the new government to consider salary increases.
The majority of civil servants are earning an average of $400 per month which falls way below the poverty datum line which has peaked to $800 per household of at least five people.
The Zimbabwe Nurses Association secretary-general Enock Dongo revealed that salaries of their members are no longer in sync with the prices of basic
commodities.
Nurses are now demanding a 100 percent pay increase as their current earnings are being eroded by the skyrocketing salaries.
The last time nurses' salaries were reviewed was more than five years ago and with the battering the economy has taken between now and then, has left these health workers severely disadvantaged.
The Progressive Teachers Union is also calling for dialogue between government and workers so that a lasting solution can be reached in this matter that is affecting the majority of their members.
The Amalgamated Rural Teachers' Union of Zimbabwe is even threatening a strike if their members' salaries are not increased by 100 percent.
At the moment, the majority of the National Budget is being swallowed by the huge civil service wage bill.
This is why dialogue between the government and the workers is very important in order to find a common ground.
Of course the government has very limited fiscal space to bankroll a salary increment but at the same time civil servants are suffering because of the skyrocketing prices of basic commodities. Daily News.